Cheer up!
Sorry, we couldn't find anything matching your search
Follow the tips to improve your search quality or feel free to contact us directly and get explicit information about the products, categories and other services you are looking for.
Search tips:
- Check the spelling;
- Use different key words and word combinations;
- Remove filters to clarify the search.
Export from Bolivia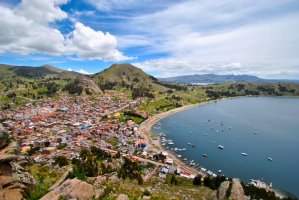 Interested in exporting or importing from Bolivia? Export Portal has been created to promote the export products of Bolivia and other countries from South America at the worldwide level. Please find below a brief profile of Bolivia's exports and the nation's foreign trade.
Bolivia is a resource rich country and Bolivia's trade with the neighboring countries has been growing due to its participation in regional trade agreements. The nation is a member of the Andean Community, enjoying free trade with Colombia, Ecuador, and Peru. In 1997, the Bolivian government was negotiating with MERCOSUR to expand its opportunities eastward. However, the U.S. remains Bolivia's main trading partner.
The country is heavily dependent on its mineral exports, especially natural gas, zinc and gold. Bolivia also exports wood, animal feed, oil seeds, fruits and wool.
Exportportal.com is one of the largest export/import directories where you can easily find and contact wholesalers from Bolivia, Bolivian Distributors, Bolivian Wholesale Suppliers, Bolivian Exporters or Bolivian Producers. All the products available on the site are classified into categories and sub-categories. This allows you to shop easily online for Bolivia Alpaca Wool, Bolivian Rosewood, Bolivian Exotic Fruit, Bolivia's Oilseed Products and many other goods made in Bolivia.
Import to Bolivia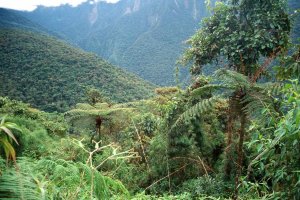 If you plan to import from Bolivia, explore our catalog of Bolivian products, Bolivian Distributors and Bolivian Manufacturers from the comfort of your home or office.
Bolivia is an incredibly diverse nation in every sense of the word. Being landlocked and located in the heart of South America, the country draws strongly from deep multi-ethnic indigenous roots, the strong influence of its neighboring countries and centuries of Spanish colonial occupation.
And what does Bolivia import? Bolivia's import product structure is much more diversified than its exports and includes principally manufactured goods. It is interesting that soybeans are the 5th most important import product and consequently there is high demand for it in the country. Bolivia's other main import commodities include aircraft parts, petroleum products, automobiles, and prepared foods.
Are you a Bolivian Exporter looking for global buyers? Or are you an importer from USA or any other country from the world searching for top quality products made in Bolivia? Export Portal is your number one destination for promoting your products or buying products online from verified exporters, sellers and manufacturers from Bolivia. Shop easily online for Bolivia Alpaca Wool, Bolivian Rosewood, Bolivian Exotic Fruit, Bolivia's Oilseed Products and many other goods made in Bolivia.
There is no limit to the amazing ceramic products you can find at Export Portal. The Ceramic Products Department features a broad range of ceramic and pottery supplies throughout the world. Whether you are searching for colorful glass tile, mosaic tile, porcelain tile or wood-look tile exportportal.com has a tile style that is perfect for your home. So go ahead!
Enjoy the pleasure of shopping online with the amazing deals for the best products of ceramic tiles to enhance any style of décor. Ceramic tiling is a great addition to your home, from the bathroom or kitchen floors to lobbies or patios. Find ceramic tiles in various patterns, sizes, configurations for floors, walls, or counter tops. Usually ceramic tiles are available in retailer stores, however the inventory can be limited. At an online marketplace like Export Portal you can choose from a wide assortment of ceramic products organized by a list of categories and offered by verified sellers all over the world.
Find great deals on Export Portal for Ceramic Fiber and Engineered Ceramics supplies as well. Ceramic fiber boards are available in a variety of densities, temperature ratings, thicknesses or lengths.
Export Portal makes your online shopping experience great and easy.
Customs requirements of Bolivia
Bolivian Customs Contact Information
Website: http://www.aduana.gob.bo/aduana7/
Tel: +591 800105001
Address: Avenida 20 de Octubre N 2038 entre Juan José Perez y Aspiazu, La Paz, Bolivia
Bolivia is open to foreign trade. The country's trade with neighboring countries is growing, partly because of several regional preferential trade agreements. Bolivia is a member of the Andean Community and an associate member of Mercosur. The Andean Trade Promotion and Drug Eradication Act has enabled many Bolivian products to enter the American tax-free market. Bolivia is also a member of the Latin American Integration Association, whose main goals is the establishment of a common market, aimed at the economic and social development of the region.
Export/Import Requirements
Bolivia is a landlocked country, thus shipments are cleared at ports of entry in the surrounding countries. The country has free transit arrangements with ports in Argentina, Brazil, Chile, Paraguay, Peru, and Uruguay. The best port of entry is considered be Arica, in Chile.
Bolivia uses a tariff based on the Harmonized Tariff System. For imports from LAIA countries, the Nomenclatura Arancelaria de la ALADI (NALADISA) tariff is used.
Most goods are subject to tariff rates between 10% and 20%. Non-essential capital goods are subject to a 5% tariff rate. Capital goods for industrial development may enter duty-free. Textiles and wooden furniture are subject to a 35% tariff rate.
Certain other items may enter duty-free. These items include: books and publications; gold (except jewelry), personal effects (under $300); goods belonging to the diplomatic and consular corps; imports under government contracts; imports entering under preferential trade agreements.
The following customs surcharges and additional taxes may apply:
13 % value added tax based on CIF value of goods.
Inspection charge of 1.92% of FOB value
Transactions tax: 3% of CIF value plus VAT
Excise taxes (between 10 and 60 %) may apply to certain luxury items including: automobiles; household appliances; cosmetics; alcoholic beverages; tobacco, cigarettes, cigars; perfumes; jewels and semiprecious stones.
The contact information of Regional Customs Departments can be found here:
http://www.aduana.gob.bo/aduana7/n-mero-de-telefono
Source: