Sorry!
Your search did not match any word(s).
Follow our simple search tips for improved results. Feel free to contact us for any assistance. Just click the button below.
Search tips:
- Check the spelling;
- Use different keywords and word combinations;
- Remove filters to clarify the search.
Export from Cayman Islands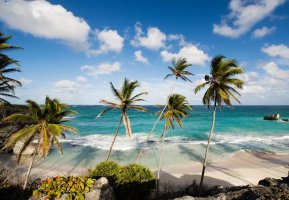 The main economic sectors of the Cayman Islands are tourism and financial services. These two sectors account for about 70–80% of the country's GDP. The primary source of the government's revenue is indirect taxation, as there is no income tax, capital gains tax, or corporation tax on the Cayman Islands.
Cayman Islands are characterized by the highest standard of living in the Caribbean area. The Cayman Islands GDP per capita is estimated to be the 14th highest in the world. The islands are a popular tourist destination for North American tourists. The Cayman Islands offer scuba diving and other touristic activities. One of the most important attractions is the Stingray City in Grand Cayman.
The Cayman Islands is the world's 169th largest exporter. The major exports of the country include recreational boats, refined petroleum, gold, paintings, sea salt, jewelry, turtle products. The top export partners of the Cayman Islands are Cyprus, Italy, Spain, the Bahamas and the US.
Import to Cayman Islands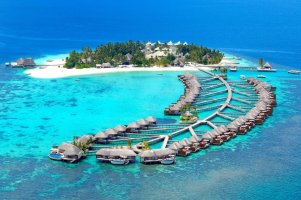 The Cayman Islands are a major international financial center. The country is characterized as the world's fifth-largest banking center. The largest economic sectors are banking, hedge fund formation and investment, structured finance, captive insurance, and general corporate activities.
Services, such as tourism and finance, contribute the most to the country's GDP. Other economic branches like agriculture are not well developed. Agriculture accounts for only 0,3% of the gross domestic product. The major agricultural products are fruits and vegetables. Livestock raising and turtle farming are also practiced. The Cayman Islands needs to import almost all of its food requirements. The industrial sector represents 7.2% of the islands' GDP
The Cayman Islands is the world's 158th largest import economy. The main imports are special purpose ships, passenger and cargo ships, planes, helicopters, coal, food products, consumer goods and furniture. The top import partners are South Korea, the US, Italy, Germany and the Netherlands.
Buying Cattle is an important part of raising cattle and adding money to your business. Export Portal Live Animals Department is an online market for sellers and buyers of any type of livestock.
The portal features a wide range of pigs, cows, sheep, goats, horses, rabbits and hares, turkeys, bees and fish for sale. An increasing number of the American, Australian, German, South African, Argentinian or Italian farmers and companies are daily advertising their livestock with Export Portal.
To help you make a more informed purchasing decision, you can refine your livestock search by age of the animals, breed and sex. Check also detailed live animal seller ratings as well as seller reviews written by buyers and customers. We also collaborate with hundreds of trusted international shipping companies that arrange transport of all kinds of animals and birds to any country in the world.
Export Portal is your one stop destination for all your shopping needs.
Customs requirements of Cayman Islands
Cayman Islands Customs Department
Website: http://www.customs.gov.ky
Address: 42 Owen Roberts Dr. (2nd floor), George Town, Grand Cayman; P.O. Box 898 KY1-1103
Phone: (345) 949-4579
Fax: (345) 945-1573
The Cayman Islands represent a British Overseas Territory situated in the western Caribbean Sea. The territory includes three islands: Grand Cayman, Cayman Brac and Little Cayman. It's nearest neighbors are Cuba, Mexico and Jamaica. The country is a member of the Caribbean Community and Common Market (Caricom - associate), Caribbean Development Bank, World Federation of Trade Unions (WFTU) and other international prganizations.
Import tariffs
Import duties in Cayman Islands vary from 0 to 102%, the average tariff being 20.5%. Customs duty rates are calculated on the CIF value of the products. There are no VAT or excise taxes in the Cayman Islands.
Duty rates vary according to the products as it follows:
- Live animals and animal products: 0-22%
- Vegetable products: 0-22%
- Plastics, rubber, and articles thereof: 22%
- Wood and articles of wood: 17-22%
- Textiles, textile articles and clothing: 0-22%
- Footwear: 22%
- Vehicles, aircraft, vessels and associated transport equipment: 0-42%
Import certificates and labeling
Certification
In order to import live animals (bird, aquarium fish), plant or plant products into the country, an import permit must be obtained from the Cayman Islands Department of Agriculture. In addition, these products must be inspected and accompanied by an original copy of an inspection certificate, which must be issued by the Agricultural Authority of the country of origin.
The required certificates are:
- Official Health Certificate for animal, bird or fish; or
- Phytosanitary Certificate for plant or plant product.
Imported meat and meat products for consumption require an accompanied Certificate of Wholesomeness from the country of origin, irrespective of the type of meat. It should be mentioned that meats are permitted only from a specific list of approved countries: United Kingdom, Northern Ireland, USA, Canada, CARICOM States, Australia and New Zealand, Costa Rica, Nicaragua and Honduras.
Labeling
Cayman Islands legislation does not contain specific labeling requirements. In general, Cayman authorities follow internationally accepted Codex labeling standards. Authorities require that products be labeled in English. Products may display multilingual labels as long as one of the languages is English. Authorities also require that product contents and volume be stated on product labels.
Documents for import
The following import documentation are required to clear customs:
- Commercial invoice
- Airway bill or bill of lading
- Import permit issued by the Department of Agriculture (for animals, birds, aquarium fish and animal & plant products)
- Phytosanitary or health certificate where required; and
- Customs declaration
Sources:
http://www.gov.ky/portal/pls/portal/docs/1/11526651.PDF
http://www.customs.gov.ky/portal/page/portal/cushome/restrictions/requirements
http://agriexchange.apeda.gov.in/IR_Standards/Import_Regulation/Food%20and%20Agriculture%20Import%20Regulations%20and%20StandardsNarrativeMiami%20ATOCayman%20Islands7242012.pdf