Sorry!
Your search did not match any word(s).
Follow our simple search tips for improved results. Feel free to contact us for any assistance. Just click the button below.
Search tips:
- Check the spelling;
- Use different keywords and word combinations;
- Remove filters to clarify the search.
Export from Chad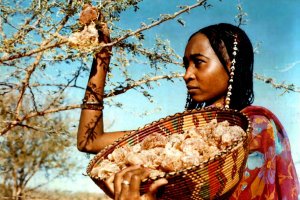 If you are planning an international expansion of your brand, consider Export Portal as your number one online destination for promoting your products and services to the global audience. Export Portal allows its users sourcing reliable importers, exporters, manufacturers, buyers, wholesalers and quality products from Chad and all the countries of the world.
Chad is completely open to international trade. The country mainly exports cotton, oil, livestock and gum arabic to the United States, France and Japan. Chad cotton exports usually go to Portugal and other countries of the European Union, while most beef exports go to Nigeria.
Chad main exports are oil, gold and uranium which account for over 95 percent of total exports. Main export partners are the United States, China and France.
Chad Gum Arabic has been traditionally exported by France, but increasing volumes now go to the U.S. Being a natural exudate of the Acacia tree, gum Arabic is the most ancient of all gums. It is usually used in the agrifood, pharmacy and cosmetics. Chad is the 2nd largest gum Arabic exporter and producer in the world after Sudan, with approximately 20, 000 tonnes a year. Export Portal is your reliable source to source Variety Gum Arabic from verified suppliers located in Chad.
Cotton is another extremely important export product for Chad's economy, both in terms of income generation for farmers and for export revenue. It represents 2/3 of total exports from Chad and almost 40% of the nation's total population are occupied in the sector. Interested in buying or selling Chad Cotton? You've come to the right place. Export Portal features the list of Top Quality Chad Cotton Importers, Exporters, Manufacturers and Wholesalers.
Import to Chad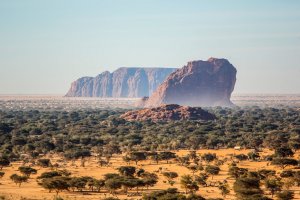 The economy of Chad is mainly based on oil production and agriculture. The oil production sector provides approximately 60 percent of the county's export earnings. The rest 40% are provided by the cotton and arabic gum cultivation, as well as farming and cattle ranching.
Chad's agriculture is determined by the climatic conditions of the country. The southern territory is the most fertile and best for sorghum, millet, peanuts, potatoes, rice and manioc cultivation. Cattle sector is based on sheep, goats and camels ranching. Chad produces minerals such as natron, uranium and petroleum.
The main industries are the food processing, the production of textiles and the production of light consumer goods. The telecommunications and banking services sectors represent 1/3 of the Chad's gross domestic product and attracts most investments.
The major imports of Chad are machinery, industrial goods, transportation equipment, food products, consumer goods, electrical and electronic equipment and textiles. Its main import partners are the USA, the EU, China, Germany, France and Cameroon.
Buying Cattle is an important part of raising cattle and adding money to your business. Export Portal Live Animals Department is an online market for sellers and buyers of any type of livestock.
The portal features a wide range of pigs, cows, sheep, goats, horses, rabbits and hares, turkeys, bees and fish for sale. An increasing number of the American, Australian, German, South African, Argentinian or Italian farmers and companies are daily advertising their livestock with Export Portal.
To help you make a more informed purchasing decision, you can refine your livestock search by age of the animals, breed and sex. Check also detailed live animal seller ratings as well as seller reviews written by buyers and customers. We also collaborate with hundreds of trusted international shipping companies that arrange transport of all kinds of animals and birds to any country in the world.
Export Portal is your one stop destination for all your shopping needs.
Customs requirements of Chad
Chad Customs Contact Information
Website: http://dgitchad-finances-gouv.org/
Email: courriel@dgitchad-finances-gouv.org
Address: 430 – N'Djamena, Chad
Tel: (+235) 22.52.21.10
Chad is completely open to international trade and its current trade policy aims at changing outdated and complex practices. The country is a member of different organizations including the WTO, the UDEAC (Customs and Economic Union of Central Africa), the CEMAC (Economic and Monetary Community of Central Africa), the ECCAS (Economic Community of Central African States), the ACP (African Caribbean Pacific) and the Free Zone.
Chad's customs tariffs are based on the CEMAC common external tariff (CET), which are ad valorem. The CEMAC CET is applied on the c.i.f. (cost, insurance, freight) value of goods.
Required Documents for Export and Import:
Bill of lading
Cargo release order
Certificate of origin
Commercial invoice
Customs import declaration
Electronic cargo tracking note (ECTN) – Chad
Form D15 (Transit bond document)
Import license
Packing list
Pre-shipment inspection clean report of findings
Terminal handling receipts
Fees
Importers pay approximately – US$9,025. This fee is broken down below:
- documents preparation – US$1,500
- customs clearance and technical control – US$525
- ports and terminal handling – US$500
- inland transportation and handling – US$6,500
Sources:
http://www.doingbusiness.org/data/exploreeconomies/chad/trading-across-borders/
http://web.ita.doc.gov/tacgi/OverSeasNew.nsf/alldata/Chad
http://dlca.logcluster.org/display/public/DLCA/1.3+Chad+Customs+Information