Sorry!
Your search did not match any word(s).
Follow our simple search tips for improved results. Feel free to contact us for any assistance. Just click the button below.
Search tips:
- Check the spelling;
- Use different keywords and word combinations;
- Remove filters to clarify the search.
Export from Christmas Island
The Christmas Island is an island country situated in the Indian Ocean, having an area of 135 square km. The main economic activities on the island are: mining of low grade phosphate, tourism, provision of government services and operation of the Immigration Detention Centre. Tourism represents an important economic activity of the island, as it has a coastline of nearly 140 km and unspoilt beaches. Phosphate and phosphate products are the only export commodities of Christmas Island. The Christmas Island government sector includes administration, health, education, policing, customs, quarantine and defence.
Christmas Island is the world's 199th largest exporter. The country's main exports are phosphatic fertilizers, calcium phosphates, phosphinates and phosphonates, computers and telephones. The island's top export partners are Australia, Indonesia, Malaysia, New Zealand and the US.
Import to Christmas Island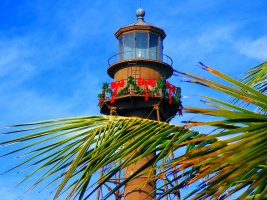 Christmas Island is an Australian external territory and it is supported by the Australian Government in its economic development and business opportunities, through the Community Development Grants Programme. The Australian Government also provides direct assistance to the Christmas Island Tourism Association (CITA).
The primary economy sectors are phosphates and tourism. Christmas Island is famous also for red crabs and their migration across the island, which often causes havoc for the residents by blocking roads.
The Island is the world's 213th largest importer. Christmas Island's main imports include consumer goods, refined petroleum, cars, machinery having individual functions, air conditioners and cranes. The top import partners are Australia, Singapore, Canada, the UK and Fiji.
Buying Cattle is an important part of raising cattle and adding money to your business. Export Portal Live Animals Department is an online market for sellers and buyers of any type of livestock.
The portal features a wide range of pigs, cows, sheep, goats, horses, rabbits and hares, turkeys, bees and fish for sale. An increasing number of the American, Australian, German, South African, Argentinian or Italian farmers and companies are daily advertising their livestock with Export Portal.
To help you make a more informed purchasing decision, you can refine your livestock search by age of the animals, breed and sex. Check also detailed live animal seller ratings as well as seller reviews written by buyers and customers. We also collaborate with hundreds of trusted international shipping companies that arrange transport of all kinds of animals and birds to any country in the world.
Export Portal is your one stop destination for all your shopping needs.
Customs requirements of Christmas Island
Christmas Island customs
Website: http://www.border.gov.au
Email: dmwaci@customs.gov.au
Address: PO Box 264, Christmas Island, Indian Ocean WA 6798
Tel: +61 8 9164 7228 / +61 0439 215 125
Christmas Island belongs to Australia and is administered by the Australian Attorney-General's department in Canberra. The Island's nearest neighbours are Malaysia, Timor-Leste and Papua New Guinea and Indonesia.
Import taxes by category:
Mobiles - 20.00%
Computers, laptops and tablets - 20.00%
Cameras - 20.00%
Accessories (no-battery) - 20.00%
Accessories (battery) - 20.00%
Health and Beauty - 20.00%
Fashion and Watches - 20.00%
Home and Appliances - 20.00%
Home and Garden - 20.00%
Toys and Sports - 20.00%
Packaging and marking requirements:
- use a clean container
- ensure that containers are free of contamination inside and outside, including soil, grain, snails, insects or plant and animal material
- a cleanliness declaration is required for all containers imported into Australia
- all contaminated containers and goods entering Australia will be treated. Delays will occur and charges apply.
- check that your containers meet the sea container cleaning standards
- provide an accurate and detailed packing declaration - the packing declaration should provide details of container cleanliness and whether straw and timber have been used as packing materials.
- all timber packaging the container must be treated in an approved method.
- the timber must be free of bark.
- choose packing materials carefully
- use packing materials such as synthetic foam, plastics, metal frames, inflated dunnage, wood, wool, shredded paper, and other similar materials.
- do not use straw as it is prohibited, or fruit, vegetable, meat or egg cartons, or second-hand bags or sacks. These types of packing materials will be removed and destroyed. Delays will occur and charges apply.
Documents for imports
The necessary documents include:
- ocean bill of lading
- master air waybill
- unpack location
- cargo type; for example air freight, break bulk, FCL/X, LCL, ISO tank, hard frozen, dangerous goods
- packing lists
- packing declarations
- cleanliness declaration
- treatment certificates for goods and/or packaging
- import permit(s) issued by the department, and documentation to meet permit requirements.
Sources:
http://www.agriculture.gov.au/import/before/prepare
http://www.agriculture.gov.au/import/before/sending
http://www.noonsite.com/Countries/ChristmasIsland?rc=Formalities