Sorry!
Your search did not match any word(s).
Follow our simple search tips for improved results. Feel free to contact us for any assistance. Just click the button below.
Search tips:
- Check the spelling;
- Use different keywords and word combinations;
- Remove filters to clarify the search.
Export from Guinea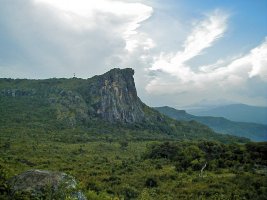 Guinea is richly endowed with significant diamond and gold deposits. The country is a leading exporter of bauxite and holds the mineral's largest reserve in the world. Thus global buyers are usually looking for iron, gold, diamonds, and bauxite commodities to export from Guinea. The country also has considerable potential for growth in the agricultural and fishing sectors. Land, water, and climatic conditions provide opportunities for large-scale irrigated farming and agricultural industry.
At Export Portal, our commitment is to help you, whether you are a Guinea's exporter, Guinea's manufacturer or a company planning to start exporting, to succeed in today's competitive international market.
As part of the largest export import business networks, Exportportal.con can offer your company comprehensive services to showcase your company, products and services to potential customers around the world. Whether you are selling or looking for products made in Guinea, Export Portal is the place to be.Sign up today to become a part of the largest export import platforms. Advertise your products on a worldwide level or buy products online supplied by Guinea's Gold Exporters, Guinea's Iron Manufacturers, Guinea's Coffee Suppliers or Guinea's Seafood Suppliers.
Import to Guinea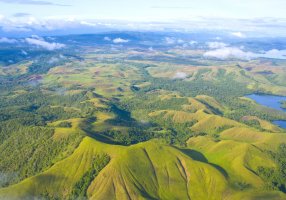 The Republic of Guinea is a modern market economy, based on free market policies. It is the world's 145th largest importer and the 133rd most complex economy. The main sectors of the country's economy are agriculture and industry. The industrial sector is responsible for 38 percent of the GDP, with 9 percent consisting of the production of manufactured goods.
The agricultural sector represents 22 percent of the GDP and engages 84 percent of the total labor force. The major agriculture-related activities include processing plants for soft drinks, beer and tobacco. Guinea has rich natural and cultivated forests areas, and the production of timber develops fast. About 2.6 percent of the total arable land is cultivated, this is why Guinea imports approximately 30 percent of the food needs.
Guinea's main imports are: food products (rice, wheat flour, raw sugar), clothing, fuels (refined petroleum), pharmaceuticals, machinery. The major import partners are: China, India, USA, Netherlands, France.
Buying Cattle is an important part of raising cattle and adding money to your business. Export Portal Live Animals Department is an online market for sellers and buyers of any type of livestock.
The portal features a wide range of pigs, cows, sheep, goats, horses, rabbits and hares, turkeys, bees and fish for sale. An increasing number of the American, Australian, German, South African, Argentinian or Italian farmers and companies are daily advertising their livestock with Export Portal.
To help you make a more informed purchasing decision, you can refine your livestock search by age of the animals, breed and sex. Check also detailed live animal seller ratings as well as seller reviews written by buyers and customers. We also collaborate with hundreds of trusted international shipping companies that arrange transport of all kinds of animals and birds to any country in the world.
Export Portal is your one stop destination for all your shopping needs.
Customs requirements of Guinea
Guinea Customs Contact Information
Website: http://www.customs.gov.pg/
Address: 8th Floor Revenue Haus Champion Parade Down Town Port Moresby Postal P.O Box 923 Port Moresby NCD, Papua New Guinea
Telephone:+6753226861
Guinea is a country situated in West Africa on the Atlantic, bordered by Guinea-Bissau, Senegal, Mali, Côte d'Ivoire, Liberia, and Sierra Leone. Guinea is a member of the WTO and ECOWAS, and is negotiating economic partneships with the EU as an ACP member country.