Sorry!
Your search did not match any word(s).
Follow our simple search tips for improved results. Feel free to contact us for any assistance. Just click the button below.
Search tips:
- Check the spelling;
- Use different keywords and word combinations;
- Remove filters to clarify the search.
Export from Kyrgyzstan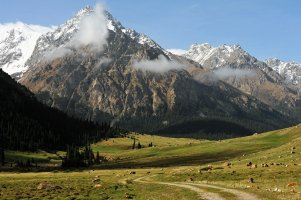 Export Portal helps exporters and importers from around the world establish prosperous business relationships with Kyrgyzstan's companies to buy online products directly from Kyrgyzstan's Exporters, Kyrgyzstan's Manufacturers and Kyrgyzstan's Suppliers.
The Department Export in Kyrgyzstan provides details about products and services offered by trusted suppliers, sellers, manufacturers and exporters from the country in question. Export Portal is the best online platform that allows international buyers to find suppliers of Kyrgyzstan's products, and international exporters to advertise and sell their products to the Kyrgyzstan's market.
Kyrgyzstan is known as a traditional exporter of food products, beverages, dairy products, textiles, gold and other precious metals and stones. Browse online through the broad range of Kyrgyzstan products including Kyrgyzstan dairy products, gold from Kyrgyzstan, Kyrgystan's vegetables, Kyrgyzstan's textiles and even more to meet the competitiveness, excellence and diversity of Kyrgyztan's products and services. Apart from traditional export products, Kyrgyzstan's catalogs cover all aspects of business activities from industrial manufacturing to software development.
Join Export Portal, one of the largest online marketplaces, to buy various high quality Kyrgyzstan Products from Global Kyrgyzstan Suppliers and Kyrgyzstan Exporters.
Import to Kyrgyzstan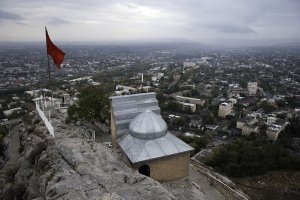 Export Portal is a trade portal for exporters and manufacturers – helping them conduct business over Internet. The portal helps sellers and buyers locate each other, negotiate directly, transact business and share information.
If you are interested into importing goods into Kyrgyzstan, explore our catalog of numerous products and get the most out of the Imports of Kyrgyzstan product range from the comfort of your home or office.
With reference to Kyrgyzstan's imports, the country is an import dependent country in food and beverages products. Kyrgyzstan's other main imports include mineral products, transport equipment, machinery, chemicals, vinegar and tobacco, non precious metals and textiles.
Exportportal.com is your one stop destination for finding and contacting Global Suppliers and Manufacturers to import products easily and safely in Kyrgyzstan. Source for Food and Beverages Manufacturers, Manufacturers & Suppliers of Textiles, Exporters of Mineral Products and many others.
Buying Cattle is an important part of raising cattle and adding money to your business. Export Portal Live Animals Department is an online market for sellers and buyers of any type of livestock.
The portal features a wide range of pigs, cows, sheep, goats, horses, rabbits and hares, turkeys, bees and fish for sale. An increasing number of the American, Australian, German, South African, Argentinian or Italian farmers and companies are daily advertising their livestock with Export Portal.
To help you make a more informed purchasing decision, you can refine your livestock search by age of the animals, breed and sex. Check also detailed live animal seller ratings as well as seller reviews written by buyers and customers. We also collaborate with hundreds of trusted international shipping companies that arrange transport of all kinds of animals and birds to any country in the world.
Export Portal is your one stop destination for all your shopping needs.
Customs requirements of Kyrgyzstan
Kyrgyzstan Customs Service
Website: www.customs.kg
Email: papers@customs.gov.kg
Address: 720020, Bishkek Rd., Baitik Baatyr to. 4a
Phone: +996 0312 51-18-99
Fax: +996 0312 51-24-63
Contact Person : Sulaymanov Azamat Talapbekovich
Customs relations in the Kyrgyz Republic are regulated by the Customs Code of the Kyrgyz Republic, specific laws, other legislation of the Kyrgyz Republic, as well as international treaties and other customs provisions of international law. The authority in charge of customs regulation in the Kyrgyz Republic is the State Customs Service under the Government of the Kyrgyz Republic.
The procedure of crossing a customs frontier where it coincides with the national frontier of the Kyrgyz Republic is set forth by the legislation on the national frontier, while the aspects not regulated by it are subject to regulation by customs legislation of the Kyrgyz Republic.
All goods and vehicles crossing the customs border , including in the course of international economic activities, shall be subject to customs clearance and customs control according to the procedure and on conditions provided by the Customs Code of the Kyrgyz Republic.
Customs Regimes
The existing customs legislation of the Kyrgyz Republic provides for the following 15 customs regimes :
- Release for free circulation;
- Re-import;
- Customs warehouse;
- Duty-free shop;
- Processing within the customs territory;
- Processing under customs control;
- Processing outside the customs territory;
- Temporary imports;
- Temporary exports;
- Export;
- Re-export;
- Transit;
- Disposal;
- Abandonment to the state;
- Special customs regimes;
Customs regimes in special economic zones are established and applied in the manner provided by Kyrgyz law.
Tariffs
With the Kyrgyz Republic's entry into the EAEU, the average import tariff rate increased from 5.04% to 9.4%, according to Ministry of Economy estimates. Member countries are opening their markets to each other, exposing domestic producers to greater competition. Popular pressure has forced the government to consider raising customs duties within the EAEU, though the legality of such measures is debatable. The Kyrgyz Republic is a member of the WTO, but it is unclear how the country will balance the demands of the Eurasian Economic Union and its WTO commitments.
Import Requirements and Documentation
For the successful importation of products into the Kyrgyz Republic, the local partner/office must have the following documents:
- Charter of the company (notarized);
- Certificate of registration from the Statistical Department (notarized copy);
- Certificate of registration from the Ministry of Justice of the Kyrgyz Republic (notarized copy);
- Taxpayer identification number with registration form of the taxpayer (notarized copy);
- An official document from the bank confirming the presence of an account (original);
- An official document from the tax inspectorate confirming company's good standing (original);
- Completed documentation concerning company's foreign trade activities;
- Warranty for the right of cargo handling in customs sphere (original);
- Passport of the person who is in charge of customs clearing.
Additionally, when imported goods arrive in country, the local counterpart must have the following documents at hand:
- Contract between the local and the international company;
- Invoice;
- Certificate of origination from the sending country.
Sources:
https://bishkek.usembassy.gov/uploads/images/M0s6ozR36ZxE9IUioRqe7g/KG_07_Customs_Report.pdf