Sorry!
Your search did not match any word(s).
Follow our simple search tips for improved results. Feel free to contact us for any assistance. Just click the button below.
Search tips:
- Check the spelling;
- Use different keywords and word combinations;
- Remove filters to clarify the search.
Export from Portugal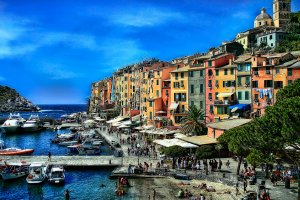 Portugal has become a diversified and increasingly service-based economy since joining the European Community in 1986. Over the past decade, successive governments have privatized many state-controlled firms and liberalized key areas of the economy, including the financial and telecommunications sectors.
Agriculture in Portugal is based on small to medium-sized family-owned dispersed units. However, the sector also includes larger scale intensive farming export-oriented agrobusinesses backed by companies. The country produces a wide variety of crops and livestock products, including tomatoes, citrus, green vegetables, rice, corn, barley, olives, oil seeds, nuts, cherries, bilberry, table grapes, edible mushrooms, dairy products, poultry and beef.
Forestry has also played an important economic role among the rural communities and industry (namely paper industry that includes Portucel Soporcel Group, engineered wood that includes Sonae Indstria, and furniture that includes several manufacturing plants in and around Paos de Ferreira, the core of Portugal's major industrial operations of IKEA). 
Traditionally a sea-power, Portugal has had a strong tradition in the Portuguese fishing sector and is one of the countries with the highest fish consumption per capita. Portuguese processed fish products are exported through several companies, under a number of different brands and registered trademarks, such as Ramirez (the world's oldest active canned fish producer), Bom Petisco, Nero, Combate, Comur, General, etc.
Portugal is a significant European minerals producer and is ranked among Europe's leading copper producers. The nation is also a notable producer of tin, tungsten and uranium. Main export partners of Portugal are Spain, Germany, France and Italy.
Industry is diversified, ranging from automotive (Volkswagen Autoeuropa and Peugeot Citroen), aerospace (Embraer and OGMA), electronics and textiles, to food, chemicals, cement and wood pulp. 
Portugal major exports are clothing and footwear, machinery, chemicals, cork and paper products, hides. Portugal is the world's fifth-largest producer of tungsten, and the world's eighth-largest producer of wine (Port Wine, Vinho Verde and Madeira Wine) and the world's largest producer of cork. 
Import to Portugal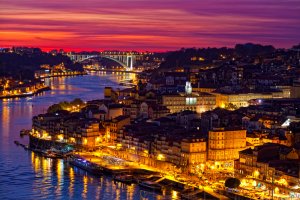 The economy of Portugal is of a mixed nature and functions in support of a high income country. Portugal's public consumption-based economic development model has been slowly changing to a system that is focused on exports, private investment and the development of the high-tech sector. Consequently, business services have overtaken more traditional industries such as textiles, clothing, footwear and cork (Portugal is the world's leading cork producer), wood products and beverages.
Most imports of Portugal come from the European Union (EU) countries of Spain, Germany, France, Italy, and the United Kingdom, while most exports also involve other EU member states. The Portuguese currency is the euro (EUR) and the country has been a part of the Eurozone since its inception. Portugal's central bank is the Banco de Portugal, which forms part of the European System of Central Banks, and the major stock exchange is the Euronext Lisbon, which belongs to the NYSE Euronext, the first global stock exchange.
Portugal major imports are machinery and transport equipment, chemicals, petroleum, textiles and agricultural products. Main import partners of Portugal are Spain, Germany, France, Italy, and the United Kingdom.
Buying Cattle is an important part of raising cattle and adding money to your business. Export Portal Live Animals Department is an online market for sellers and buyers of any type of livestock.
The portal features a wide range of pigs, cows, sheep, goats, horses, rabbits and hares, turkeys, bees and fish for sale. An increasing number of the American, Australian, German, South African, Argentinian or Italian farmers and companies are daily advertising their livestock with Export Portal.
To help you make a more informed purchasing decision, you can refine your livestock search by age of the animals, breed and sex. Check also detailed live animal seller ratings as well as seller reviews written by buyers and customers. We also collaborate with hundreds of trusted international shipping companies that arrange transport of all kinds of animals and birds to any country in the world.
Export Portal is your one stop destination for all your shopping needs.