The №1 Export & Import Source
∧

Users Protection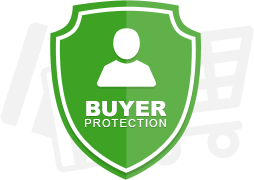 Strong Buyer Protection
1

You Choose

2

Buy with Us

3

You get the Product

4

We pay the Seller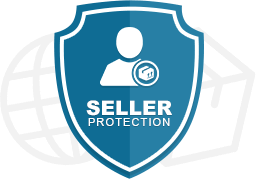 Strong Seller Protection
1

You receive the Order

2

We receive the Payment

3

You Ship the Product

4

We pay You Cash
Can anyone sell on Export Portal?

Only legally registered businesses can sell on Export Portal. It is a mandatory requirement for aspiring Sellers on our site to submit a government issued copy of their business license. Moreover, each officially licensed company has to be in business for a minimum of 2 years.

Can anyone buy on Export Portal?

Yes. Any person or business entity can register as Buyer on Export Portal. We've made the registration process quick and easy, so you can start shopping right away.

How does Export Portal protect buyers?

First, every Seller on Export Portal undergoes an elaborate registration process, which includes business verification and owner identity verification. Then, the Seller doesn't receive payment until the shipment is confirmed. Finally, if the Buyer chooses Export Portal to verify the shipping process in the middle of the transaction, we have our own verified shipping carriers to perform inspections and complete the shipping so that the Buyer is ensured to receive their merchandise.

Is it free to register on Export Portal?

Registering on Export Portal is absolutely free. We provide a secure trade process, business opportunities worldwide, and quick and easy transactions. There is, however, a minimal monthly membership fee for Сerified Sellers and Manufacturers.
Export Portal is a worldwide platform for exporters, importers and people who want to sell or buy any products anywhere in the world. We have spent years to develop a safe marketplace for global trade. We have helped wholesalers find suppliers, and international manufacturers find retailers. We have assisted small businesses with export and import procedures, customs clearance and the necessary documentation. We have helped our customers buy products abroad and import them with success. "Trust" is our credo and we provide secure deals bringing global business into an e-commerce portal where international trade is done easily and safely.
© 2018 ExportPortal.com. All rights reserved.