Brauchen Sie Hilfe?
Hier sind die Antworten auf einige häufig gestellte Fragen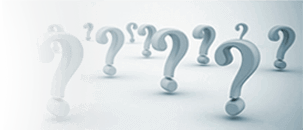 Warum nutzen Sie Export Portal?

- Mit Export Portal eröffnen Sie Ihrem Unternehmen unbegrenzte Erweiterungsmöglichkeiten. Falls Sie registriert sind, können Sie schon mit anderen Unternehmen auf der ganzen Welt interagieren.

- Als Verkäufer, werden Ihre Produkte im virtuellen Ausstellungsraum für potenzielle Käufer angezeigt, die nach neuen Produkten suchen.

- Für Käufer stehen Millionen von Produkten zur Verfügung. Alle Verkäufer sind verifiziert.

- Für Versender. Unsere Kunden kaufen Produkte von Export Portal jeden Tag. Verkäufer benötigen professionelle internationale Verlader und Spediteure, um ihre Artikel an die entsprechenden Käufer zu bringen. Aus einer Datenbank voller Bestellungen können Sie den Verkäufern Versandangebote für ihre Artikel senden. Die Käufer entscheiden, welches Angebot zu verwenden. Wir haben diesen Prozess so erschaft, dass Ihr Unternehmen wachsen und erfolgreich sein kann.

- Die Käufer sind geschützt und die internationalen Transite einfacher sind. Export Portal bietet seinen Benutzern eine sichere Transaktion.

How does Export Portal ensure the security of International trade transactions?

Efforts have been made to ensure transactions are as fair as possible, which includes safeguards, for the parties involved. By requiring Buyers to pay upfront and verifying the Seller's shipment, we ensure parties are equally protected. If complications arise on either front, we will work with both parties to find an agreeable solution.

What is a Certified Seller?

A Certified Seller is an upgraded seller status. To upgrade, the registered seller needs to meet the following conditions:

1. Hold a business license

2. Have an existing customer base

3. Provide financial statement

4. Provide number of employees

5. Provide clear proof of production capacity

By becoming a Certified Seller, you get more buyers, sell more products, get more exposure, and receive a free EXIMA membership. You can also share all your products among all Export Portal partner sites around the world.

Does Export Portal ship internationally?

We work with top-notch businesses when it comes to international transits. Registered shippers and freight forwarders are standing by to offer you the lowest price to ship merchandise, so you can be certain that you are getting the best service for the lowest price.

How does Export Portal ensure sellers are paid and buyers receive the product?

After buyer completes the transaction and pays the total invoice, the money will be held by Export Portal (serving as an escrow). The seller will then receive a payment confirmation, the product will be inspected and shipped. The buyer will receive tracking number and documents from the shipper once the product is shipped. When the buyer receives the product, the seller will get paid.

Can Export Portal handle the big, industrial orders of materials or machineries?

Yes. All of our registered shippers and freight forwarders have to fill out a form stating their maximum container capacities. So, there certainly will be shipping experts that can ship the items you are selling. You will find the perfect shipper that will fit your big, industrial orders.

I am new in the export and import business. How can Export Portal help me understand the industry better?

Please visit our security, about us, and library page. They will contain all the information you need to get in to the export and import industry. You can also contact us directly by Export Portal's phone number +1 (818) 691-0079 or email, and we will be happy to answer any additional questions.

You can also visit our business partner's website www.Exima.com. There you will find information including: international business laws, financial background of countries, and educational materials to help you have a better understanding of the export and import industry.

Who takes care of the paperwork for each international trade transaction?

The buyer and seller will have to complete all the paperwork themselves. However, Export Portal will provide 100% customer support and provide important information when it comes to customs. For additional information, you can refer to our legal service and library.

Does Export Portal have legal assistance?

We work alongside a network of legal professionals in multiple countries to ensure each transaction is in complete compliance with the countries' business and customs regulations.

How does Export Portal stay in compliance with changes in the law?

Our network of legal professionals is constantly monitoring the changes within international law. Once a law has been finalized and in effect, our legal professionals will then update our policy along with our terms and agreement.

How can I report a problem with a seller or a buyer?

Buyers and sellers can securely communicate with each other on Export Portal. During the process, both parties can ask each other important questions, settle disputes, and other communication functions. If dispute persists after buyer and seller negotiations, Export Portal will mediate and find a common ground where both parties involved are satisfied.

How can Export Portal guarantee the products sold on its website have standard quality control?

Users on Export Portal can request their own product inspection report. These reports will be written by an inspection agency verified by the International Federation of Inspection Agencies. The reports will be given to the user before any further business transaction is performed. Inspection agencies are searchable on Export Portal's website by country of business, services offered, and pricing.

What are the selling fees on Export Portal?
Haben Sie spezifische Fragen? Kontaktiere Sie uns.