Export Portal ist die einzigartige Plattform für sicheren weltweiten Handel
Tipps für den weltweiten Verkauf

Planen Sie Ihren Markt und Ihre Kundenbasis global erweitern oder vielleicht sind Sie ein bestehender Exporteur, der mehr Verkäufe sucht?

Export Portal bietet verifizierte Kunden mit international registrierten Rechtsunternehmen.

Laden Sie ihre Beiträge hoch. Wählen Sie eine Verkaufsmethode.

Globale Transaktionen können schwierig sein. Das Exportportal unterstützt Sie bei jedem Schritt vom Kauf Ihrer Produkte bis zur Zollabfertigung und Lieferung.

Wählen Sie ein Versandunternehmen aus unserer Liste der zertifizierten internationalen Spediteure.

Bewerben Sie Ihre Produkte, erhalten Sie Aufträge von globalen Käufern.

Gesicherte Transaktionen. Ihr Geld wird im Treuhand sein, bis das Produkt geliefert ist.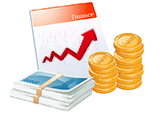 Erhalten Sie die vollständige Zahlung, als das Paket des Käufers geliefert ist.
Fangen Sie Ihren Online-Verkauf ein
YOUR PERSONAL ACCOUNT MANAGER
When you register with EP we assign you a Personal account manager who will always assist you with any questions you may have related to International Trade.
Erfolgreiche Geschichten
by Jennifer
Great opportunity!
I really like the possibility to find sellers from all over the world. Buying is easy and safe!
by Stephen
Easy to do business!
I really appreciate when people regard your time and efforts. Here on Export Portal I found what I need. It is easy to sell. I found customers in another part of the world and there was no problem on shipping and making deal. Thanks a lot for help with my business!
There are no updates at the moment.
1945 Gardena Avenue, Glendale, California 91204-2910, USA
Internationaler Anruf:
+1 (818) 691-0079
Freigespräch:
+1 (800) 289-0015
Fax:
+1 (818) 691-0079