Export Portal es una parada, todo en uno, para comercio mundial fácil y seguro
Venda vuestros productos alrededor del mundo siguiendo estos simples pasos

¿Está planeando expandir vuestro mercado y vuestra base de consumidores de manera global, o es Usted un exportador establecido quien busca mayor exposición e incrementar sus ventas?

Export Portal provee clientes verificados con compañías legales, registradas internacionalmente

Cargue o suba vuestro listado. Escoja el método para vender que Usted prefiera.

Las transacciones internacionales o globales pueden ser difíciles. Export Portal le asistirá a través de cada paso, desde la compra de productos hasta el paso por aduana y la entrega.

Escoja una compañía de transportación, de nuestra lista de transportadores internacionales certificados y expedidores de carga

Promocione vuestros productos y reciba órdenes de compradores alrededor del mundo

Transacciones seguras. Vuestro dinero permanecerá en un fideicomiso hasta que el producto sea entregado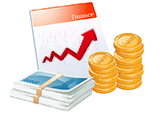 Reciba el pago completo una vez que la mercancía haya sido entregada
Inicie vuestras ventas en-línea
YOUR PERSONAL ACCOUNT MANAGER
When you register with EP we assign you a Personal account manager who will always assist you with any questions you may have related to International Trade.
Historias exitosas
by Jennifer
Great opportunity!
I really like the possibility to find sellers from all over the world. Buying is easy and safe!
by Stephen
Easy to do business!
I really appreciate when people regard your time and efforts. Here on Export Portal I found what I need. It is easy to sell. I found customers in another part of the world and there was no problem on shipping and making deal. Thanks a lot for help with my business!
There are no updates at the moment.
1945 Gardena Avenue, Glendale, California 91204-2910, USA
International call:
+1 (818) 691-0079
Free call:
+1 (800) 289-0015
Fax:
+1 (818) 691-0079