Export Portal é uma parada única para comércio mundial fácil e seguro
Venda seus produtos em todo o mundo seguindo estes simples passos

Planejando expandir seu mercado e base de clientes globalmente ou você já é um exportador procurando mais exposição e aumento de vendas?

Export Portal fornece clientes verificados com empresas jurídicas internacionalmente registradas.

Carregue sua listagem. Escolha um método de venda que você prefere.

As transações globais podem ser difíceis. Export Portal ajuda você em cada etapa desde comprar seus produtos até os despachos e entrega personalizados.

Selecione uma empresa de transporte de nossa lista de expedidores e transitários internacionais certificados.

Anuncie seus produtos, receba pedidos de compradores globais.

Transações garantidas. Seu dinheiro estará em depósito até que o produto seja entregue.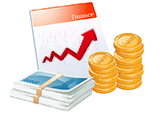 Receba o pagamento integral, quando o pacote do comprador for entregue.
Comece suas vendas online
YOUR PERSONAL ACCOUNT MANAGER
When you register with EP we assign you a Personal account manager who will always assist you with any questions you may have related to International Trade.
Histórias de sucesso
by Jennifer
Great opportunity!
I really like the possibility to find sellers from all over the world. Buying is easy and safe!
by Stephen
Easy to do business!
I really appreciate when people regard your time and efforts. Here on Export Portal I found what I need. It is easy to sell. I found customers in another part of the world and there was no problem on shipping and making deal. Thanks a lot for help with my business!
There are no updates at the moment.
1945 Gardena Avenue, Glendale, California 91204-2910, USA
Ligação internacional:
+1 (818) 691-0079
Chamada Grátis:
+1 (800) 289-0015
Fax:
+1 (818) 691-0079