Cheer up!
Sorry, we couldn't find anything matching your search
Follow the tips to improve your search quality or feel free to contact us directly and get explicit information about the products, categories and other services you are looking for.
Search tips:
- Check the spelling;
- Use different key words and word combinations;
- Remove filters to clarify the search.
Export from Senegal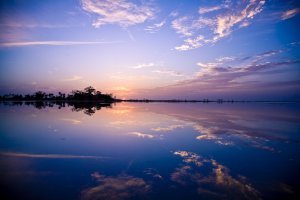 Senegal instigated a major economic reform program in 1993 with the support of international donors. As a result, Senegal's inflation went down, investment went up, and the gross domestic product rose approximately 5 percent per year between 1995 and 2001.
The main industries of Senegal include food processing, mining, cement, artificial fertilizer, chemicals, textiles, refining imported petroleum, and tourism. Exports of Senegal include fish, chemicals, cotton, fabrics, groundnuts, and calcium phosphate. The principal foreign market is India at 26.7 percent of exports. Other foreign markets include the United States, Italy and the United Kingdom.
Senegal has a 12-nautical-mile exclusive fishing zone that has been regularly breached in recent years. It has been estimated that the country's fishermen lose 300,000 tonnes of fish each year to illegal fishing. The Senegalese government have tried to control the illegal fishing which is conducted by trawlers, some of which are registered in Russia, Mauritania, Belize and Ukraine.
As a member of the West African Economic and Monetary Union (WAEMU), Senegal is working toward greater regional integration with a unified external tariff. Senegal is also a member of the Organization for the Harmonization of Business Law in Africa (OHADA).
Senegal's main exports are oil, phosphate, gold and fish. Other top exports of Senegal are also phosphoric acid, molluscs, passenger and cargo ships.
Senegal's main export partner is Mali followed by India and Switzerland. Other export partners of Senegal are France, Cote d'Ivoire, Spain and the Republic of the Congo.
Import to Senegal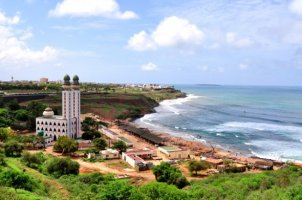 Predominantly rural and with limited natural resources, the economy of Senegal gains most of its foreign exchange from fish, phosphates, groundnuts, tourism, and services. The agricultural sector of Senegal is highly vulnerable to variations in rainfall and changes in world commodity prices. The former capital of French West Africa, is also home to banks and other institutions which serve all of Francophone West Africa, and is a hub for shipping and transport in the region.
Senegal also has one the best developed tourist industries in Africa. Senegal is a major recipient of international development assistance. Donors include the United States Agency for International Development (USAID), Japan, France and China. Over 3000 Peace Corps Volunteers have served in Senegal since 1963.
Senegal's main imports are refined petroleum, crude petroleum, rice, light pure woven cotton and wheat. Other Senegal's imports are capital equipment, tobacco and foodstuffs.
Senegal's main import partner is France. The top import partners of Senegal are India, Cote d'Ivoire, Spain and the Republic of the Congo, Thailand and the United states.
Articles of Stone, Plaster, Asbestos, Mica department welcomes sellers and buyers from worldwide. On Export Portal sell and buy a wide range of stone, plaster and mica articles of all kinds.
Select from our rich assortment of stone articles such as curbstones and flagstones, natural stone, worked monumental or building stone, mosaic cubes and the like, artificially coloured granules, chippings and powder (of natural stone), millstones, grindstones, grinding wheels and the like, hand sharpening or polishing stones.
Shop for fabricated asbestos fibres, mixtures with a basis of asbestos, articles of asbestos (for example, thread, woven fabric, clothing, headgear, footwear, gaskets).
On Export Portal find articles of plaster or of compositions based on plaster.
Browse through articles of mica and worked mica, including agglomerated or reconstituted mica, whether or not on a support of paper, paperboard or other materials.
Sell articles of stone, plaster and mica on Export Portal – a place where you find real export and import opportunities! Buy goods direct and safe!
Customs requirements of Senegal
Senegal Customs Contacts
Website: http://www.douanes.sn/
Email: spdgd@douanes.sn
Address: Direction Générale des Douanes / Bloc des Madeleines, Boulevard de la République x Avenue André Peytavin - Dakar
Telephone: +221 33 839 00 00
Senegal is a country situated in West Africa, bordered by Mauritania, Mali, Guinea, Guinea-Bissau and Gambia. It also shares a maritime border with Cape Verde. Senegal is a member of the Economic Community of West African States (ECOWAS), the African Union and the Community of Sahel-Saharan States.
Customs Clearance of imported goods
In addition to the requirements for the importation of goods, the operator must provide a number of documents and follow a specific procedure before removal of the merchandise, which is of course subject to the payment of fees provided.
Requirements
Generally, the importer must first hold an import-export card or a special authorization to import. Once the goods unloaded at the docks of the port, the buyer is informed by the consignee agent by a notice of arrival.
Documents required
• the commercial invoice of the supplier;
• the freight transport invoice;
• the certificate of origin issued by the Chamber of Commerce of the country of origin;
• the packing list (document listing all the parcels and their characteristics);
• authorization to import goods subject to quota;
• certificate of Insurance;
• import preliminary declaration (DPI) on values higher or than equal to 1.000.000 CFAF.
This declaration must be domiciled in a local bank:
• COTECNA verification certify based on FOB values equal to or higher than 3.000.000 CFAF, with the exception of goods excluded from the COTECNA inspection; If the COTECNA inspection does not occurred, a fine of 20% of the CIF value of the goods is imposed prior to the operation of customs clearance.
• a copy of the original bill of lading or bill of lading endorsed;
• a certificate of exchange for foreign currencies (except the Euro) is required regardless of the amount;
• titles of exemption if applicable;
• the visa of the National Pharmacy Office for domestic products or drugs.
The following additional documents are required for food products:
• health certificate for animal products and phytosanitary certificate for plant products;
• quality certificate issued by the authorities of the country where the goods originate;
• quality control certificate issued by the Senegalese health authorities.
Procedures
Customs clearance is performed by the certified clearance agent who deal the following procedures, after collecting the various documents listed above :
• establishment of the bill of entry manually;
• capture the detail report in the customs electronic filing system GAINDE
• Record this information in the system which in turn indicates the duties and taxes payable and the inspector handling the dossier;
• physical deposit of documents to Customs for eligibility (verification of completeness and compliance of the parts, tax system, taxable bases etc.).
• payment of charges in the office of the Treasury in case of admissibility of the file (for files in cash);
• validation of the "gate pass" by the customs Inspector;
• removal of the goods after Customs permit.
Sources:
http://www.ttb.gov/itd/senegal.shtml
https://www.delmas.com/static/eCommerce/Attachments/Senegal.pdf
http://ec.europa.eu/agriculture/markets/export_refunds/forms/sn.pdf