Export Portal is a one time stop for easy and secure worldwide trade
Sell your products all over the globe by following these simple steps

Planning on expanding your market and customer base globally or are you an existing exporter looking for more exposure and increased sales?

Export Portal provides verified clients with internationally registered legal companies.

Upload your listing. Choose a method of selling that you prefer.

Global transactions can be difficult. Export Portal assists you through each step from purchasing your products to custom clearance and delivery.

Select a shipping company from our list of certified international shippers and freight forwarders.

Advertise your products, receive orders from global buyers.

Secured transactions. Your money will be in escrow until product is delivered.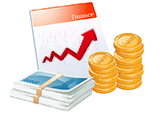 Receive full payment, when buyer's package is delivered.
YOUR PERSONAL ACCOUNT MANAGER
When you register with EP we assign you a Personal account manager who will always assist you with any questions you may have related to International Trade.
Successful stories
by Jennifer
Great opportunity!
I really like the possibility to find sellers from all over the world. Buying is easy and safe!
by Stephen
Easy to do business!
I really appreciate when people regard your time and efforts. Here on Export Portal I found what I need. It is easy to sell. I found customers in another part of the world and there was no problem on shipping and making deal. Thanks a lot for help with my business!
There are no updates at the moment.
1945 Gardena Avenue, Glendale, California 91204-2910, USA
International call:
+1 (818) 691-0079
Free call:
+1 (800) 289-0015
Fax:
+1 (818) 691-0079