We are in public!
Stay up-to-date with our news and events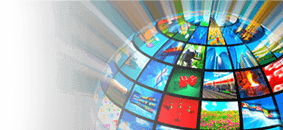 12/29/2016 04:46 PM
Export Portal Celebrates The Recent EU And Canada Signing Of CETA Free Trade Deal
As part of the export and import industry, ExportPortal.com commends Canada and the European Union for setting up CETA as a great example for how countries can solidify international trade. Export Portal believes that free trade agreement, such as CETA, promotes economic growth, creates new jobs, and is beneficial to small businesses who depend on free trade agreements. The US can create similar opportunities to boost the economy by giving incentives within policies that promote bilateral free trade.
Export Portal already is providing a simpler and safer foreign trade through assisting their members with all the export import legal documents, laws, and regulations. CETA also makes it easier for businesses to recognize different rules by updating the rules on how governments' can protect businesses. Whether one needs a distributor, manufacturer, shipper, or freight forwarder, Export Portal will assist Canadian and EU companies with finding reliable partners to work with.
Export Portal holds payments in escrow until products are verified, shipped, and delivered. Export Portal ensures that all the forms and requirements are known and understood by buyers, sellers, shippers, and forwarders. With Export Portal's expertise, companies could avoid unnecessary delays, additional costs, or risk product confiscation by customs.
As an international trading platform, Export Portal seeks to not only work with established global businesses but, also companies looking to expand their business worldwide. CETA will ensure that businesses, big or small, will have the opportunity to expand trade and boost economies by opening their markets to international competition.
Read the article on original source: presswire.com
Next updates
Previous updates
Export Portal Is Optimistic Despite Of Looming Uncertainty Over Free Trade Agreements
12/29/2016 04:44 PM
Donald Trump's election to the White House has created uncertainty in the export and import industry. President-elect Trump's ambitiously arrogant statements on free trade may result in tumultuous concerns from global trade partners. Trump has bluntly stated that he is opposed to the Trans-Pacific Partnership (TPP) and the North American Free Trade Agreement (NAFTA).
Show More »