Sorry!
Your search did not match any word(s).
Follow our simple search tips for improved results. Feel free to contact us for any assistance. Just click the button below.
Search tips:
- Check the spelling;
- Use different keywords and word combinations;
- Remove filters to clarify the search.
Bhutan Imports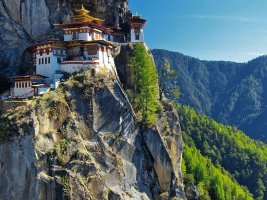 Bhutan is a landlocked country situated in Southern Asia between India and China. The nation's international trade is heavily dependent on its ally and neighbor, India, the main exports being vegetable oil and mineral ore. In 2008 Bhutan and India signed a free trade agreement, that allowed Bhutanese exports and imports from third markets to cross India without any tariffs. The main part of Bhutan's export also go to Hong Kong and Bangladesh.
The nation is a member of the South Asian Free Trade Area. Negotiations on the BIMSTEC (Bangladesh, Bhutan, Burma, India, Nepal, Sri Lanka and Thailand) free trade agreement and accession to the WTO are still ongoing. Bhutan's famous exports are cardamom, timber, cement, fruit, gypsum, spices and precious stones.
Bhutan mainly imports oil and fuels, base metals, machinery, electrical appliances, vehicles, wood and food. Bhutan's main imports partners are India (80 percent of total imports), South Korea, Thailand, Singapore, Japan, China and Nepal.
If you are an exporter and interested in exporting from Bhutan, we encourage you to browse Export Portal's directory of Bhutan's Exporters, Bhutan's Producers, Bhutan's Wholesalers, and Bhutan's Sellers. Check out Bhutan Natural Food Wholesalersand Bhutan Natural Food Suppliers. Export Portal helps you grow your international business.
Bhutan Exports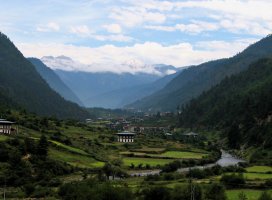 The economy of Bhutan is based on agriculture and forestry, which provide the main livelihood for more than 60% of the population. Agriculture consists largely of subsistence farming and animal husbandry. Rugged mountains dominate the terrain and make the building of roads and other infrastructure difficult and expensive. Bhutan is a member of the United Nations and of the South Asian Association for Regional Cooperation (SAARC).
Bhutan's economy is closely aligned with India's through strong trade and monetary links and dependence on India's financial assistance. Most production in the industrial sector is of the cottage industry type. Most development projects, such as road construction, rely on Indian migrant labor. Model education, social, and environment programs are underway with support from multilateral development organizations.
The top exports of Bhutan are ferroalloys, carbides, raw plastic sheeting, raw iron bars and copper wire. Other export goods include cement, wood based products, minerals and horticulture products. Hydroelectric power is Bhutan's largest export product.
Bhutan's major trading partner is India. The two countries have a free trade relationship agreement. Bhutan exports about 90% to India, which is the country's source for 70% imports. Other export partners of Bhutan are Germany, Italy, Nepal and France.
Customs requirements of Bhutan
Bhutan Customs Contact Information
Website: http://www.mof.gov.bt/
Telephone: +975-2-322319/333509
Bhutan is a country situated in South Asia, bordered by China and India, separated from Nepal and Bangladesh by three Indian states. Buthan is a member of the United Nations, South Asian Association for Regional Cooperation (SAARC) and a candidate to join the WTO. The economy of Bhutan is based on agriculture and forestry, which provide the main livelihood for more than 60% of the population.
Export policy, regulations and procedures
In order to generate hard currency, the Government of Bhutan has introduced measures to increase exports to third countries. The Ninth Five-Year Plan emphasizes export earnings growth, through diversification of products and markets, and the integration of Bhutan into the multilateral system.
The agreement on trade and commerce between India and Bhutan provides for duty-free, quota-free trade. Goods in transit (through India) between Bhutan and third countries are not subject to Indian customs duties. India accounts for 95 % of Bhutan's exports; of this, almost 50% is electricity.
Between Bhutan and Bangladesh (the second largest trading partner), a five-year tariff concession agreement has been in place since May 2003.
Under SAPTA, SAFTA and BIMSTEC, many Bhutanese exports will enjoy preferential access to regional markets. Bhutan can also access developed countries' preference schemes.
Approvals, Permits, Licenses, Restrictions, Quotas
Any individual or firm with a valid trade or industrial license can undertake exports. No separate export license is required. Export permits, however, are required for restricted/prohibited items; these include religious artifacts such as statues, books and paintings, and antique items.
Exports of excisable goods must be approved by the Ministry of Finance, and the exporter must inform the Excise authorities in writing 24 hours before removing the goods from the factory or warehouse.
Exports are valued 'free on board' (FOB) at the exit point. No quotas are imposed.
Exporting a standard container of goods requires 9 documents, takes 38 days and costs $2230. Importing the same container of goods requires 11 documents, takes 37 days and costs $2330.
Documents for exporting and importing: bill of lading, cargo release order, certificate of origin, commercial invoice, customs import declaration, import license, insurance certificate, letter of guarantee (for transit of imported goods, through India), packing list, road/ dispatch challan (transport document), terminal handling receipts.
Restricted and Prohibited Exports
• Animals and plants classified as endangered species and their parts and products
• Antiques such as zee (cats eye) and any other items as specified by the Royal Government
• Prime and sawn timber and semi-finished wood products
• Narcotic and psychotropic drugs and substances
• Any other goods which are restricted or prohibited by any laws in force.
Other Export Requirements, SPS, Technical Standards
Exports of agricultural goods must have a phytosanitary certificate issued by the quality control and regulatory services of the Ministry of Agriculture.
Sources
https://www.asiatradehub.com/bhutan/exportpolicy.asp
http://commerce.nic.in/trade/bhutan.pdf