Sorry!
Your search did not match any word(s).
Follow our simple search tips for improved results. Feel free to contact us for any assistance. Just click the button below.
Search tips:
- Check the spelling;
- Use different keywords and word combinations;
- Remove filters to clarify the search.
Burkina Faso Exports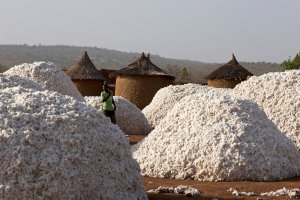 Want to buy quality products from Burkina Faso? Export Portal is your best online source for buying or selling goods from Burkina Faso. Let us have a look at the country's economy and international trade profile as well as export/import ideas.
Burkina Faso is a landlocked country located in Western Africa. The capital is Ouagadougou. Although the nation gained independence from France nearly 60 years ago, French remained the official language among Burkana Faso's 16.5 million people.
Cotton is considered to be the heart of the nation's economy. Whilst only 32 percent of export revenues, it provides 80% of household incomes. In the second half of the 1990's Burkina Faso's cotton experienced a tremendous boom period. In 2013, cotton production reached record levels and has made the country one of the largest producers in Africa. The high revenues from cotton exports explain the growing dependence of the economic development of the country.
Export Portal stocks various High Raw Cotton Burkina Faso Products from Global Raw Cotton Burkina Faso Suppliers.
Burkina Faso's mining sector has been flourishing as well, with gold exports accounting for 3 quarters of export revenue. Being a fast growing gold producer and exporter in Africa, in 2014 the country became the 4th largest gold producer in Africa.
Export Portal offers an excellent opportunity to source Burkina Faso Gold and find a wide variety of gold products including jewelry, earrings, minerals and metallurgy suppliers located in Burkina Faso.
Burkina Faso Imports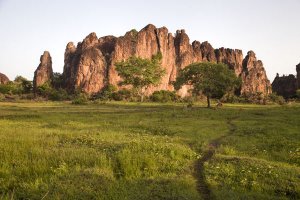 If you plan to import from Burkina Faso, explore our catalog of Burkina Faso products, Burkina Faso Distributors and Manufacturers from the comfort of your home or office. Burkina Faso Cotton Suppliers, Burkina Faso Cashew Nut Suppliers, Burkina Faso Gold and Jewelry Manufacturers and Exporters are invited to list their products on Export Portal, one of the largest online marketplaces and business to business platforms. Power your international company with the help of Export Portal to establish mutually profitable buyer-seller relationships.
Burkina Faso is open to trade and the country's government has been striving to encourage foreign trade and investments. For instance, customs duties (apart from oil) have been recently reduced from 200% to 66%. Presently Burkina Faso imports much more products that it exports, the main imports being packaged medicaments, petroleum, electrical equipment, vehicles, machinery, beauty products, cement and fertilizers. The above listed products are in high demand in Burkina Faso, thus they can be regarded as popular export ideas to the country in question. France is placed as one of the major suppliers of Burkina Faso, followed by China and Ivory Coast.
Export Portal is one of the biggest online commerce companies in the world. Join Export Portal for Free to Buy Various High Quality Products from Global Suppliers or to advertise your business to the global audience.
Customs requirements of Burkina faso
Burkina Faso Customs Contacts
Website: http://www.douanes.bf
Email: dg.douanes.bf@cenatrin.bf
Address: Direction Generale des Douanes/01 BP 506 Ouagadougou 01
Telephone: +226 50 32 47 55
Burkina Faso is a landlocked country situated in West Africa. It is bordered by Mali, Niger, Benin, Togo, Ghana and Ivory Coast. Burkina Faso is a member of the West African Monetary and Economic Union and the Organization for the Harmonization of Business Law in Africa.
Export/Import Requirements
Burkina Faso is open to trade and the government is looking to encourage trade and investments. Customs duties (apart from oil) have been reduced from 200% to 66%. Substantial income is generated by the VAT levied from customs duties and excise duties. In the context of UEMOA (West African Economic and Monetary Union), Burkina Faso has regulated its tariff structure and as a result goods produced in UEMOA are exempt of import tax.
For businesses set up in Burkina Faso will be soon easier to import and export goods thanks to a Customs Procedures Facilitation project being implemented by ICF and the Government of Burkina Faso. These changes are expected to reduce the time for the pre-clearance process from 15 days to 3 days. Instances of fraud, forgery and corruption are expected to reduce significantly as transparency increases in the process of issuing documents required for export and import.
Goods exported to the country must be coupled with the following documents:
4 copies of the invoice indicating the FOB value of goods
certificate of origin or EUR which is available for the importer or banks
phytosanitary certificate for unprocessed vegetable products
Sanitary certificate for meat and meat products
carrier's document
insurance for any merchandise whose value is higher than CFA F50, 000
How to Export to Burkina Faso:
Within the framework of export promotion, Burkina Faso like other UMEOA countries trimmed down its regulations. Exports liberalised in Burkina Faso are subject to declaration and payment by banker's order.
Sources:
https://en.santandertrade.com/international-shipments/burkina-faso/trade-profile
http://www.icdt-oic.org/rs_67/doc/biz_guide_bf.pdf