Sorry!
Your search did not match any word(s).
Follow our simple search tips for improved results. Feel free to contact us for any assistance. Just click the button below.
Search tips:
- Check the spelling;
- Use different keywords and word combinations;
- Remove filters to clarify the search.
Cameroon Imports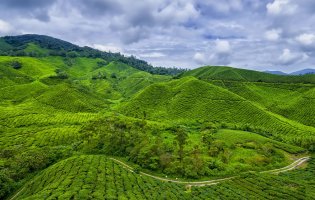 If you plan to export or import from Cameroon, explore Export Portal's catalog of verified Cameroon Manufacturers, Cameroon Suppliers and Cameroon Retailers from the comfort of your home or office. Get the latest offers posted by Cameroon Exporters to buy online Cameroon Arabica Coffee known for its rich taste, famous Cameroon cocoa or Cameroon organic foodstuff.
Cameroon's main imports are cereals, fish and capital equipment. Cameroon's main import partners are China, France, Nigeria, Belgium, Italy and United States.
Regarding Cameroon's participation in international trade, the country serves as a bridge between West and Central Africa. Agriculture is the main pillar of Cameroon's economy. The country is known for its geographic, ecological and climatic diversity. These factors enable Cameroonian farmers to grow a huge variety of crops. The most popular export crops cultivated in Cameroon are pineapples, bananas, avocados, coffee, cocoa and papayas. All Cameroon's principal exports travel primarily to European ports.
As it has been mentioned above Cameroon provides us with a fantastic coffee as Cameroon is the only country in West Africa with a climate suitable for specialty-grade Arabica coffee. Cameroon Arabica Coffee is famous for its mellow and rich taste and very pleasant aroma. The country has been constantly improving its coffee processing and cultivation methods. Export Portal offers you the perfect online destination to browse the directory of Global Cameroon Coffee Suppliers to buy online high quality Cameroon Arabica Coffee beans. Or if you are interested in purchasing the highest quality organic cocoa from Cameroon, make sure to visit Export Portal to contact global manufacturers, distributors, importers, exporters and retailers.
Cameroon Exports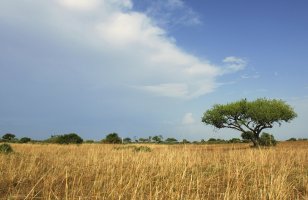 Cameroon is the 117th world's largest export economy and the 118th most complex economy, its GDP being one of the ten highest among African countries in the sub-Sahara region. The main economic sector of the country is agriculture, which accounts 19.8 percent of the GDP. The agriculture is also the major source of Cameroon's exports. Cameroon has fertile soils and arable land which is suitable for commercial cultivation of oil palms, bananas, tea, cocoa and rubber. Other crops include tobacco, cotton, coffee and sugar. Cattle ranching and fishing are also important parts of the Cameroon's economy. Rainforests cover 37 percent of total country's land area, lumber being one of the main Cameroon's exports.
Petroleum represents another major part of the Cameroon's exports, representing 50 % of the total export volume. The country possesses considerable mineral resources, but they are not very much explored. Cameroon has resources of aluminium, natural gas and gold.
The major Cameroon exports are: refined and crude petroleum, aluminium, lumber, cocoa beans, coffee, bananas and cotton. The main export destinations are Spain, US, Portugal, China, the Netherlands, Italy, France.
Customs requirements of Cameroon
Cameroon Customs Contact Information
Website: http://douanescustoms-cm.net/
E-mail: sic@douanescustoms-cm.net
Cameroon is a country situated in Central Africa, bordered by Nigeria, Chad, the Central African Republic, Equatorial Guinea, Gabon, and the Republic of the Congo. The country is a member of the Bank of Central African States, the Customs and Economic Union of Central Africa and the Organization for the Harmonization of Business Law in Africa.
Export/Import Requirements
At present, in Cameroon export licences apply only to "sensitive" goods (e.g. gold and diamonds) while coffee and cocoa require an export certificate to ensure quality. Remaining export prohibitions, such as on hazardous products, are in place for health and environmental reasons. All export taxes, except those levied on logs, have been removed. Exports of logs are also subject to quotas. Cameroon does not grant any specific assistance to exporters other than tax incentives. Tax incentives are also provided to promote industrial development, encourage exports, raise value added tax, and create employment. The implementation instrument of trade exchanges between Cameroon and the rest of the world is "le programme Général des Echanges" (Trade General Programme).
Imports regulations:
At imports levels, Trade General Programme makes a distribution between four products categories:
- Products subjected to simplified import declaration procedure
- Products subjected to the prealable autorisation of the Ministry of Foreign Trade
- Products subjected to the technical visa of some ministerial departments
- Prohibited products
The control of imported goods is compulsory before shipment. This control operation which is both quantitative and qualitative is carried out by "la Société Générale de Surveillance" (General Control Company).
Exports regulations:
At export level, the trade General programme makes a distribution between three products categories:
- Unrestricted products subjected to a simple customs declaration and possibly to a certificate of origin
- Products requiring administrative formalities: the export of some products such as cattle, fisheries must be carried out taking into account the regulations provisions of countries of destination. Consequently, concerned exporters must first obtain certificates and attestations demanded by foreign buyers from competent national administrations
- Products prohibited for exports: generally speaking these are products threatening health, security and environment.
Other formalities and documents:
The following operations are exempted from shipping control modalities carried out by the SGS (General Control Company):
- Imports whose FOB value is lower than 2 million CFA Francs
- Imports undertaken by public administrations on their own account
- And some specific goods such as precious stones and objets d'art.
Sources:
http://www.economywatch.com/world_economy/cameroon/export-import.htm
http://www.economywatch.com/world_economy/cameroon/export-import.html
http://www.economywatch.com/world_economy/cameroon/export-import.html
http://www.izf.net/content/guide-exporting-cameroon
http://www.africanwaivers.com/waiver-information-by-country/cameroon-waiver-certificate/
http://web.ita.doc.gov/tacgi/OverSeasNew.nsf/alldata/Cameroon