Sorry!
Your search did not match any word(s).
Follow our simple search tips for improved results. Feel free to contact us for any assistance. Just click the button below.
Search tips:
- Check the spelling;
- Use different keywords and word combinations;
- Remove filters to clarify the search.
Croatia Exports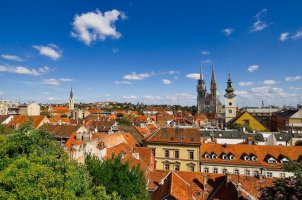 Looking for business directory of Croatian companies? Export Portal belongs to one of the world's largest and most comprehensive import-export online platforms allowing you to meet global exporters and importers from Croatia.
International trade is a significant part of Croatian economy, boosted by substantial amount of exports and tourism industry. The country's trade is mainly characterized by heavy machinery, refined petroleum products, electrical equipment, men's outwear and women's outwear.
It should be noted that ships are Croatia's main exports as the country has been traditionally oriented toward the sea and shipping trade. The modern Croatian shipbuilding industry has been present on the global market for almost half a century working almost exclusively for international shippers. Italy is Croatia's major trade partner, being the largest import and export trade relation. Germany is also an important trading partner.
If you are an exporter and interested in exporting from Croatia, we encourage you to browse Export Portal's directory of Croatia's Exporters, Croatia's Producers, Croatia's Wholesalers and Croatia's Sellers. Export Portal stocks Croatian Men's Clothing Suppliers, Croatian Women's Clothing Suppliers or Croatia Boat Suppliers. Join Exportportal.com now to find the best deals with low prices on high quality products, to find business partners or to showcase your business and products throughout the world.
Croatia Imports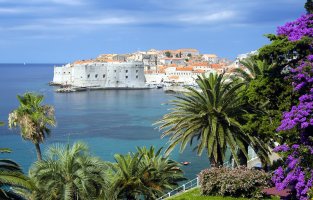 Export Portal is a huge community of exporters, importers, manufacturers, traders and suppliers, providing a very easy, safe and cost effective global platform. The export/import portal covers over 200 countries and over 50 international industries to connect international sellers with buyers through product catalogs, business directories, trade leads and more.
If you are interested in importing products in Croatia, Export Portal can help you. Find and connect with suppliers all over the world including United States, China, India, United Kingdom, Italy, South Africa, Australia, Argentina, etc., to import products safely and easily in Croatia. Export Portal offers a variety of secure and user-friendly tools to make online shopping and online trade business a hassle free experience.
Croatia imports machinery, transport and electrical equipment, fuels and lubricants and foodstuffs. Croatia's import partners are Italy, Bosnia and Herzegovina, Germany, Slovenia, Austria and Serbia.
Our mission is to make buying and selling online easy for everyone and to globalize the international business under one platform. Browse company information from the comfort of your own office or your home as well as find trade related information in over 1000 product and motor sub-categories. Thousands of Croatian importers and buyers have already used Export Portal to find trading companies, global exporters, manufacturers, wholesalers and distributors.
Customs requirements of Croatia
Croatia Customs Contact Information
Website: https://carina.gov.hr/
Email: ured-ravnatelja@carina.hr ; javnost@carina.hr
Address: Alexander von Humboldt 4a, 10000 Zagreb
Telephone: +385 1 6211 300, +385 0800 1222
Croatia is located in Eastern Europe and shares borderes with Bosnia and Herzegovina, Hungary, Montenegro, Serbia and Slovenia. The country is a member of the European Union, United Nations, the Council of Europe, NATO, the WTO and a founding member of the Union for the Mediterranean.
Export/Import Requirements
In accordance with its EU membership since July, 1st of 2013, Croatia applies the European Union trade policy that include antidumping or anti-subsidy measures.
Croatia is a member of the EU and fully accepts its foreign trade policy. Operations carried out within the EEA are free of duty. The Common Customs Tariff of the European Union applies to goods originating outside Europe. Generally the duty is relatively low, especially for industrial products (4.2% on average). Tariffs for EU origin can be found on TARIC Consultation Website.
Since its accession to the EU on July, 1st of 2013, Croatia has adopted the EU Common External Tariff. Consequently, trade with Croatia is totally free from customs duties, provided that the country of origin of the goods is one of the other EU Member States.
As part of the "SAFE" standards advocated by the World Customs Organization, the European Union has set up a new system of import controls, the "Import Control System", which aims to secure the flow of goods at the time of their entry into the customs territory of the EU. This control system, part of the Community Program eCustomer, has been in effect since January 1, 2011. Since then, operators are required to pass an Entry Summary Declaration (ENS)to the customs of the country of entry, prior to the introduction of goods into the customs territory of the European Union.
A Croatian importer is responsible for providing the required import documentation, which consists of common trade, transport, and customs documents, as well as certificates required for quality control and licenses where appropriate. The single Administrative Document (SAD) that is used by EU and most other countries is the key customs document in Croatia as well.
Source:
http://tgs-global.com/doing-business-guides/croatia/selling-and-buying/?iframe=1