Sorry!
Your search did not match any word(s).
Follow our simple search tips for improved results. Feel free to contact us for any assistance. Just click the button below.
Search tips:
- Check the spelling;
- Use different keywords and word combinations;
- Remove filters to clarify the search.
Curacao Exports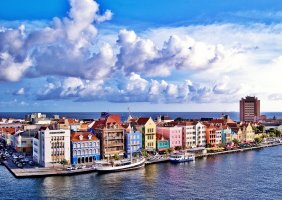 Curaçao has an open economy and one of the highest standards of living in the Caribbean, ranking 46th in the world in terms of GDP per capita. The main economic sectors of the country are oil refining and storage, international trade, international financial services, shipping services and tourism.
The island has a well-developed infrastructure with strong tourism and financial services sectors. Curaçao is considered a tax haven. However it adheres to the EU Code of Conduct against harmful tax practices and holds a qualified intermediary status from the United States Internal Revenue Service.
The island mainly trades with the US, Venezuela and the EU. Curaçao has an Association Agreement with the European Union which allows companies from the island to export products to European markets, free of import duties and quotas. It is also a participant in the US Caribbean Basin Initiative, thus having a preferential access to the US market.
Curaçao's oil refining company is the island's major business, which represents about 90% of the country's exports. Curaçao is the world's 132nd largest exporter, its main exports being refined petroleum, gold, crude petroleum, non-fillet frozen fish and petroleum coke. The top export partners of Curaçao are Brazil, Switzerland, Nicaragua, the United States and Belize.
Curacao Imports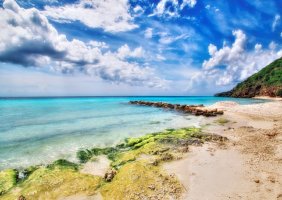 Curaçao has a well developed economy and supports a high standard of living. The country ranks 46th in the world in terms of GDP per capita and 27th in the world in terms of nominal GDP per capita. Most of Curacao's GDP results from services. The country has limited natural resources, poor soils, and inadequate water supplies, this is why almost all consumer and capital goods are imported, the US, Brazil, Italy, and Mexico being the major suppliers.
Curaçao is the world's 54th largest importer, its top imports being refined petroleum, fishing ships, cars, hard liquor, food products, consumer goods. The top import partners of Curaçao are Brazil, the United States, Colombia, Singapore and the Netherlands.
Customs requirements of Curacao
Curacao Customs Contacts
Website: http://asycuda.douane.cw:8080/asycudaworld/
The Inspectorate of Customs & Excise
Sha Caprileskade/Handelskade, Curaçao
Phone: 599-9-434-5300
Fax: 599-9-461-6557
Curaçao is an island country situated in the southern Caribbean Sea about 65 kilometres north of the Venezuelan coast. Curaçao is a part of the Kingdom of the Netherlands. The country is a member of the Food and Agriculture Organization of the United Nations, Caricom (observer) and other international organizations.
Curacao has a free market economy, which is quite liberalized and non discriminatory. In other words the country's import policy is very agreeable for trade. The laws that regulate the importation of goods are represented by the General Ordinance Import, Export and Transit and the National Ordinance on the Tariffs of Import Duties.
Import tariffs
Import duties in Curacao vary from 5% to 28% and are calculated on the c.i.f value of the products.
There are also certain products that may be imported at 0% duty (for example, basic food products are tax exempt).
Generally, food products and beverages are subject to 4 types of tariffs:
- import duties (calculated on the c.i.f. value of goods)
- excise duties (on spirits)
- economic levy (for products that are already locally manufactured)
- expenditure tax (or sales tax)
Most imported food products (fruits and vegetables, cereals, tea and spices) have a 10.5% import duty.
Products such as olive oil, beef, potatoes, cheese, dried peas and beans can be imported duty-free. For other food products duty rates vary as it follows:
citrus – 5%
sugar – 4.5%
fish - 4.5%
rice - 25%
Import duties on butter and margarine, sugar, beverages and alcohol are not based on c.i.f. value of the products, but on weight or quantity. Special excise duties are applied to imports of alcoholic beverages.
Curacao has an import registration system. This system applies to products such as rice, tea, coffee, flour and sugar. Import duties for these goods vary between 0% and 18%.
Import permits and labelling
No special import permits or licenses are required. However exporters should be aware that plant products (fresh products) require a phytosanitary export certificate; meat products and other animal products require a health certificate from the country of origin. In addition, a certificate of free sale is required for most processed products. Labeling requirements are based on European laws.
Documents for import
Importers are required to submit an Import Declaration which should include:
Invoice stating the value, type and quality of the imported products;
Bills of lading
Insurance certificates
Import license
Permits and certificates, if necessary
Value of declaration form for goods
Sources:
http://www.carib-export.com/obic/documents/Doing_Business_With_Curacao.pdf
http://taxsummaries.pwc.com/uk/taxsummaries/wwts.nsf/ID/Curacao-Corporate-Other-taxes