Sorry!
Your search did not match any word(s).
Follow our simple search tips for improved results. Feel free to contact us for any assistance. Just click the button below.
Search tips:
- Check the spelling;
- Use different keywords and word combinations;
- Remove filters to clarify the search.
Korea Exports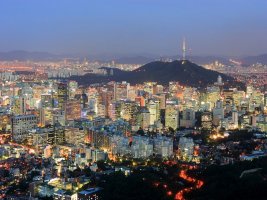 Export Portal is one of the leading b2b and b2c portals, designed for exporters and importers to explore new markets and increase their international business in a simple and cost effective manner. If you are interested in exporting products from South Korea, our e-commerce site features the most extensive selection of Korean products in different industry sectors including machinery, cosmetics, apparel, electronics, to just name a few. Just enter the keyword into the search box and start browsing online numerous products made in South Korea, offered by trusted South Korean Exporters, South Korean Manufacturers and South Korean Suppliers.
It is worth mentioning that South Korea is the world's 12th largest economy and 4th largest in Asia. The country's economy is predicted to be the 10th largest contributor to world growth over the next years, comparable to that of the United Kingdom, France and Italy. South Korea is the world leader in electronics, shipbuilding, automotive and steel products.
Through its expertise in global trade, Export Portal has achieved trust and recognition in international business community. Join us today to explore new business opportunities in South Korea and to connect with reputable Consumer Electronics Manufacturers, Consumer Electronics Suppliers, Ship and Yacht Exporters from South Korea, South Korea's Car Manufacturers and many others. Our mission at Exportportal.com is to make it simple and safe to do business for all Korean Sellers and Global buyers.
Korea Imports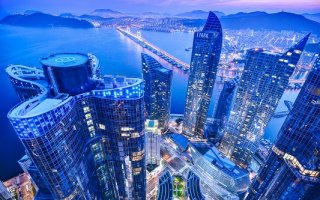 Export Portal is one the leading B2B and B2C online marketplaces for exporters and importers around the world including South Korea, United States, China, Russia, India, Germany, Australia, etc. Being the most popular export/import portal, the site provides an efficient and useful solution for the importers and buyers from South Korea. This is also a powerful tool for searching, by displaying an incredible range of products to buyers all over the world.
And what products does South Korea import? Officially named the Republic of Korea, the country is strategically located between the world's 2nd leading importer China and 4th place importer Japan. South Korea's main import commodities include vegetable products, clothing, fruits, textile products, clocks and watches, footwear and many others.
If you are a South Korean importer or buyer, Exportportal.com is your professional channel to trade with global or South Korean reputable manufacturers. Our mission is to make international global experience ea easy as possible so you can connect safely and easily with Fruits & Vegetables Exporters, Apparel Suppliers, Footwear Exporters and Manufacturers, Fabric Textile Exporters and others. South Korean Manufacturers and Suppliers are invited to increase the opportunities of success in trading by promoting their products over the world through Export Portal.
Customs requirements of Korea
Korea Customs Service
Website: http://www.customs.go.kr
Address: Building 1, Government Complex-Daejeon, 189, Cheongsa-ro, Seo-gu , Daejeon, Korea / Postal code: 35208
Phone: +82 042-481-7968
Korean customs sets the regulations on duty free goods and determines the taxes on items that exceed duty free allowances. For the most part, the regulations are standard and do not differ far from those rules in other countries. When receiving parcels into country, the taxes can be slightly higher.
Import Requirements and Documentation
1. Commercial Invoice: An original invoice and two copies must be presented with the shipping documents and must include total value, unit value, quantity, marks, product description and shipping from/to information.
2. Certificate of Origin: Prior to implementation of the KORUS FTA, a Certificate of Origin, in duplicate, was required for some products. Exporters are encouraged to discuss shipping document requirements with their respective importer. An importer may claim preferential treatment under the KORUS FTA in order to receive the lower tariff. The importer can do this by providing written or electronic certification to Korean Customs from the manufacturer, the exporter, or the importer. The manufacturer, exporter or importer is required to retain all documents (i.e., bill of materials, manufacturing process documentation, etc.) demonstrating that the good qualifies as a U.S.-origin good, for five years. Self-certification of Origin by the producer or exporter is normally the basis for deciding that the good qualifies for preferential tariff rates. A certification may be made for a single shipment or for multiple shipments of identical goods, for up to twelve months, by specifying this in the certification. The importer submits the certification to Korean Customs, in writing or electronically, including at least the following information:
- Name and contact information for the certifying person;
- The importer;
- The exporter;
- The producer of the good;
- Harmonized System Tariff classification and description of the good.
3. Packaging List: Two copies are required.
4. Bill of Lading: A clean bill of lading identifying the name of the shipper, the name and address of the consignee, the name of the port of destination, description of the cargo, a price list of freight and insurance charges (CIF), and attestation of carrier's acceptance on board for the goods is sufficient. There are no regulations pertaining to the form of the bill of lading nor the number of bills of lading required to clear customs. As bills of lading are for ocean and overland cargos, the airway bill of lading replaces the bill of lading for air cargo shipments.
5. Maritime Insurance: Under the Incoterms (shipping terms) agreed to by the parties in a transaction, if the exporter is responsible for insurance, a marine insurance policy or insurance certificate is required.
Tariffs
Korea maintains a tariff quota system designed to stabilize domestic commodity markets. Customs duties can be adjusted every six months, within the limit of the basic rate, plus or minus 40 percent.
Korea has a flat 10 percent Value Added Tax (VAT) on all imports and domestically-manufactured goods. A special excise tax of 10-20 percent is also levied on the importation of certain luxury items and durable consumer goods. Tariffs and taxes must be paid in Korean Won within 15 days after goods having cleared Customs.
Insurance
It is normal commercial practice to be insured. In the case of a CIF contract (Incoterms 1990), the policy must cover 110 per cent of the invoice value, be endorsed by the exporters and expressly state that claims are payable in the currency of the draft. The policy should name an insurance agent as the correspondent in the ROK for the settlement of any claims.
Labelling
Labels on most foods must show:
- product name (generic and trade);
- type of product;
- dates of manufacture;
- expiry dates;
- methods of preservation;
- ingredients in descending order of composition;
- weights or quantities;
- manufacturer's name;
- importer's name, address and phone number;
- places where the product can be returned or exchanged.
Additional Contacts
Korean Agency for Technology and Standards (KATS)
http://www.kats.go.kr/en_kats/
Ministry of Food and Drug Safety (MFDS)
http://www.MFDS.go.kr/eng/index.do
Korean Laboratory Accreditation Scheme (KOLAS)
Sources:
Korean Agency for Technology and Standards (KATS)
http://www.kats.go.kr/english/index.asp
Korea Customs Service (KCS)
Korean Laboratory Accreditation Scheme (KOLAS)
http://www.kolas.go.kr/english/
Ministry of Food and Drug Safety (MFDS)
Telecommunications Technology Association (TTA)