Sorry!
Your search did not match any word(s).
Follow our simple search tips for improved results. Feel free to contact us for any assistance. Just click the button below.
Search tips:
- Check the spelling;
- Use different keywords and word combinations;
- Remove filters to clarify the search.
Malawi Exports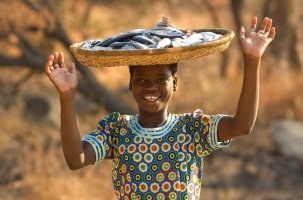 Malawi is a landlocked country in southeastern Africa. Topographically it's defined by highlands split by the Great Rift Valley and enormous Lake Malawi. The lake's southern end falls within Lake Malawi National Park - sheltering diverse wildlife from colorful fish to baboons - and its clear waters are popular for diving and boating. Peninsular Cape Maclear is known for its beach resorts.
Lake Malawi and Lake Chilwa provide most of the fish for the region. For many Malawians, fish is the most important source of proteins. Dried fish is not only consumed locally, but also exported to neighboring countries.
The country also relies heavily on tea, sugarcane and coffee, with these three plus tobacco making up more than 90% of Malawi's export revenue.
Malawi's main export is tobacco which accounts for 55% of total exports. Others include: uranium, sugar, tea and coffee.
Exports of Malawi include beans and pulses, dhals, chillies, tobacco, tea, coffee, macadamia nuts, rice, confectionery, ceramics, textiles, crafts, farm implements, fishing flies, furniture, gemstones, enamelware, rubber, live tropical fish, cut flowers, buses, and trailers.
Agriculture represents 37% of GDP, accounts for over 80% of the labor force, and represents about 80% of all exports. Its most important export crop is tobacco, which accounts for about 70% of export revenues. The country's heavy reliance on tobacco places a heavy burden on the economy as world prices decline and the international community increases pressure to limit tobacco production.
Malawi's main export partner is the European Union (50% of exports). Others include: Zambia, Zimbabwe, South Africa and United States.
Traditionally Malawi has been self-sufficient in its staple food, maize, and during the 1980s it exported substantial quantities to its drought-stricken neighbors. Nearly 90% of the population engages in subsistence farming. Smallholder farmers produce a variety of crops, including maize, beans, rice, cassava, tobacco, and peanuts. Financial wealth is generally concentrated in the hands of a small elite. Malawi's manufacturing industries are situated around the city of Blantyre.
Top 5 Products exported by Malawi are:
Raw Tobacco
Radioactive Chemicals
Raw Sugar
Tea
Raw Cotton
The country exports more than 14% of the total export volume to South Africa. Egypt, Zimbabwe, the US, the Netherlands, Germany and Russia are also included in Malawi's export list.
Malawi Imports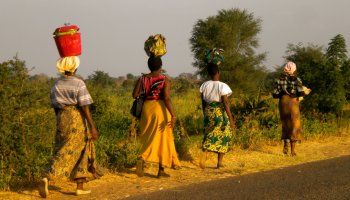 Malawi is among the smallest countries in Africa. The country is very picturesque and is also poetically nicknamed "The Warm Heart of Africa". Lake Malawi takes up about a third of Malawi's area. is a landlocked country in southeast Africa that was formerly known as Nyasaland. It is bordered by Zambia to the northwest, Tanzania to the northeast, and Mozambique on the east, south and west. The country is separated from Tanzania and Mozambique by Lake Malawi. The total area of Malawi comprises of over 118,000 km2.
The economy of Malawi is based primarily on agriculture, which accounts for slightly under 40% of gross national product, and over 90% of the country's export earnings. At least 80% of agricultural produce comes from small family farmers on customary land. The rest is produced by commercial farmers on large estates. The main Malawi crops grown are maize, tobacco, tea, sugar cane, groundnuts, cotton, wheat, coffee, and rice.
The country lacks a sound industrial sector. Thus, all major industrial products are imported in Malawi, right from small consumer goods to heavy machinery. Malawi imports all its fuel products. The major items of import are petroleum products, transport equipments and semi-manufactured goods. Malawi's major imports are intermediate (chemical and allied) goods for industry.
Imports of Malawi are dominated by capital goods and industrial equipment. In the past three years, during the severe drought, food imports have risen significantly. Malawi's main imports are oil, coal, consumer goods and fertilizers.
Top 5 Products imported by Malawi are:
Packaged Medicaments
Delivery Trucks
Human or Animal Blood
Furniture
Float Glass
Top 5 Import partners of Malawi (where Malawi exports its goods) are South Africa, China, India, Tanzania, United States.
South Africa is the single largest import partner for Malawi. It accounts for more than 40% of the total import volumes. The country imports consumer goods and food products from South Africa. Others countries that provide export to Malawi include: Zambia, United States and China. The import of goods from Commonwealth nations is free of duties, according to a general license agreement governed by the World Trade Organization (WTO).
Customs requirements of Malawi
Malawi Customs Contacts
Website: http://www.mra.mw/
E-mail: mrahq@mra.mw
Telephone: +26501822588
Address: The Commissioner GeneralMalawi Revenue Authority, Private Bag 247, Blantyre
Malawi is a landlocked country located in southern central Africa along the western side of part of the Great Rift Valley of Africa. The prominent feature of Malawi is the Lake. The third largest fresh water lake in Africa, Lake Malawi is 568 kilometers long and covers about 20 % of the country's total land area.
Import of goods into Malawi mainly involves transaction and sell of goods from other countries into Malawi. Import of goods is managed by the Malawi Revenue authority.
Required import and export documents
Imports:
- Customs Declaration Form 12
- Supplier's Commercial invoice
- Declaration of value Form 19
- Bill of lading/cargo manifest for sea and land cargo or air way bill for air cargo
- Shippers' or freight invoice
- Certificate of origin (optional)
Exports:
- Customs Declaration Form 12
- Supplier's Commercial invoice
- Currency Declaration Form CD1 (For foreign currency repatriation for goods whose value is above USD 5, 000)
- Carrier's Cargo Manifest
- Certificate of origin (optional)
The Authority states that the only documents that MRA will stamp are those that have been mentioned above. However, when a shipment requires an import or export permit or certificate, these should always be available.
Procedure
The importers must employ a customs broker/clearing agent. (Customs brokers are licensed by the commissioner general of the Malawi Revenue Authority (MRA) under Section 128 of the Customs and Excise Act),
The importer must provide all the required documentation to the customs broker/clearing agent, which includes:
the invoice,
bill of lading (or airway bill),
and if required SPS certificate,
country of origin certificate,
and any other permit or licence.
- On the basis of these documents, the customs broker/clearing agent prepares the Malawi Customs Declaration Form 12, which is a single administrative document.
- A completed and signed Form 12 is submitted by the customs broker/clearing agent to a direct trader input (DTI) agent, who enters the information into his system (which is connected to the Malawi Revenue Authority (MRA) system)
- The customs broker/clearing agent pays the assessed charges to the cashier who stamps the Form 12. -The Form 12 is then submitted to a customs officer, who conducts an "attempt assessment" of the payable charges and sends the form to the verification section.
- If all is found to be in order the goods are cleared.
Bill of Lading
When goods have been shipped by sea, the Bill of Lading is the most important document. The Air Waybill, in the case of Air Freight, is both the consignment note and the Bill of Lading.
The definition of the Bill of Lading is:
A receipt for goods given to the exporter by the shipping company.
A document of title to the goods described on it.
Evidence of a contract by the company to carry the goods from the port of sailing to the destination. In countries where they have their own sea ports, the Bill of Lading is completed by the exporter himself. But in the case of Malawi, Bills of Lading have to be completed by the port agents at Nacala and Durban.
Period of Validity of Import Licence
Import licences are valid for six months from the date of issue and are subject to extension in cases where such need arises, provided an adequate and acceptable explanation is given.
Goods Requiring Export Licenses
Exporters of the following goods are required to obtain a license:
Implements of war, (other than arms and ammunition), atomic energy materials of strategic value, and items of primary strategic significance used in the production of arms and ammunition and other implements of war.
Beryllium, cobalt, tantalum, uranium, lithium, columbite, niobium (columbium) thorium, germanium, titanium, nickel and nickel alloys including any materials containing such metals.
Petroleum products
Prohibited Imports and Restricted Imports
Prohibited imports are goods that may not be imported at all and for which no permits or licences can be issued.
Restricted Imports are goods which may be imported in pursuance of a licence or permit issued by or on behalf of a competent authority. If an attempt is made to import restricted goods without such permit or licence, they are regarded as prohibited goods.
Goods requiring import licences from all sources
1. Clothing and uniforms designed for military, naval, air force or police use.
2. Pharmaceuticals i.e. Medical drugs
3. Gold, including unmanufactured gold in any form whatsoever; or any article or substance containing such unmanufactured gold, or any article consisting of, or containing gold which although manufactured is, as such, not gold coin, an article of commerce, a work of art, or of archaeological interest; or gold derived from the smelting or treatment or any manufactured article containing gold.
4. Sugar.
5. Any knife having a blade which either: opens automatically by hand pressure applied to a button, spring or any other device in or attached to the handle of the knife sometimes known as a "flick-knife" or "flick-gun"; or is released from the handle or sheath thereof by the force of gravity or the application of centrifugal force and which if released, is locked in place by means of a button, spring, lever or other device, sometimes known as "gravity-knife".
6. Radioactive substances.
7. Game traps.
8. Mist nets for the capture of wild birds.
9. Wild animals, wild animal trophies and wild animal products (including birds and reptiles) and any egg produced by such birds or reptiles.
10. Live fish, including the eggs and spawn thereof.
11. Bees, honey, unmanufactured beeswax, foundation combs.
12. Beans, but excluding the following:
Seed beans in quantities of less than 90 kgs.
Beans which are tinned, bottled or otherwise preserved.
13. Compound products containing flour, meal residues and other preparations of a kind suitable only for use as animal foodstuffs but excluding the following:-
Chemical additions to animal foodstuffs;
Antibiotic growth stimulants;
Inert fillers;
Trace elements;
Synthetic animal foodstuffs;
Bird seed;
Cat and dog foods;
Salt-lick for cattle.
14. Eggs of poultry, whether in shell, pulp or dried forms; eggs of wild birds.
15. Gram and dhall
16. Groundnuts
17. Maize including:
maize grits;
maize cones;
hominy chop;
maize offals; and
processed maize meals with or without additives.
18. Oil seeds, oil meal, oil cake, offals and residue from oil seeds.
19. Potatoes.
20. Live poultry, including day-old chicks.
21. Rice.
22. Rupoko, rupoko meal (finger millets).
23. Bananas.
24. Meat. The importation of all animals and other animal products require to be certified as free from disease before importation.
The importation of all meats, including dressed poultry, is prohibited without prior permission in writing from the Minister of Industry and Trade. The Minister has, however, exempted the following from import licensing control:
All tinned meat
All potted meat
Meat soaps
Meat pasties
Edible meat fats
Tallow
All cooked or cured meats other than cooked pork, ham and bacon.
25. Exercise books.
26. Fertilizers.
27. Dieldrin.
28. Aldrin.
29. Kitchen and table salt.
30. Ammunitions and guns
Sources:
http://www.mra.mw/customs/customs.php?ccPageName=%20Prohibited%20Imports%20and%20Restricted%20Imports
https://malawi.visahq.com/customs/
http://www.mra.mw/customs/index.php
http://www.wikiprocedure.com/index.php/Malawi_-_Import_goods
http://www.mra.mw/public_notice/index.php?pnTitle=MANDATORY%20IMPORT%20AND%20EXPORT%20DOCUMENTS