Sorry!
Your search did not match any word(s).
Follow our simple search tips for improved results. Feel free to contact us for any assistance. Just click the button below.
Search tips:
- Check the spelling;
- Use different keywords and word combinations;
- Remove filters to clarify the search.
Niger Exports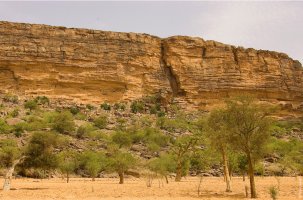 Niger is a developing country. Niger's economy concentrates on agriculture, animal husbandry, re-export trade, and export of uranium. Exports of cattle to neighboring Nigeria, as well as Groundnuts and their oil remain the primary non-mineral exports.
Niger has a common currency, the CFA franc, and a common central bank, the Central Bank of West African States (BCEAO), with seven other members of the West African Monetary Union. Niger is also a member of the Organization for the Harmonization of Business Law in Africa (OHADA).
The agricultural economy is based mainly upon internal markets and the export of raw commodities: foodstuffs and cattle to neighbors. Foreign exchange profits from livestock, although difficult to quantify, are considered the second source of export revenue behind mining and oil exports. Actual exports far exceed official statistics, which often fail to detect large herds of animals informally crossing into Nigeria. Some hides and skins are exported, and some are transformed into handicrafts.
Cowpeas and onions are grown for commercial export, as are small quantities of garlic, peppers, potatoes, and wheat. Oasis farming in small patches of the north of the country produces onions, dates, and some market vegetables for export.
Niger is Africa's most important uranium ore exporter (75 percent of the country's total exports). Other Niger's exports include: gold, onions, beans and meat.
Niger's main export partners are France, Mali, United States, China, India, Japan, Nigeria, Italy, South Korea, Burkina Faso.
Niger's main exports are:
Radioactive Chemicals
Refined Petroleum
Uranium and Thorium Ore
Used Clothing
Petroleum Gas
Crude Petroleum
Raw Sugar
Rice
Light Pure Woven Cotton
Palm Oil
Niger Imports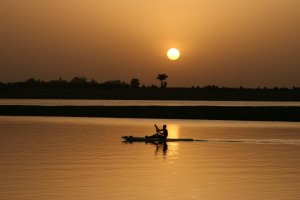 Niger's economy is mainly based upon subsistence crops, livestock and uranium deposits. The country has a continuous deficit on merchandise trade and Niger's imports are dominated by machinery, vehicles, fuels and cereals.
Foodstuffs, machinery, petroleum, manufactured goods and cereals are the major items imported by Niger. France and China are one of the biggest trading partners of Niger in terms of imports and exports. Trade with France accounts of nearly 17% of the African nation's exports. Nigeria is Niger's biggest trade partner in consideration of informal trade. Niger also has trade relations with Germany, Saudi Arabia and the Gulf States, the Netherlands, the United Kingdom and, in the region, with Cote d'Ivoire, Ghana and Benin.
The 15% of Niger's land that is arable is found mainly along its southern border with Nigeria. In these areas, Pearl millet, sorghum, and cassava are the principal rain-fed subsistence crops. Irrigated rice for internal consumption is grown in parts of the Niger River valley in the west. While expensive, it has, since the devaluation of the CFA franc, sold for below the price of imported rice, encouraging additional production.
Niger's main import partners are China, France, United States, Japan, Togo, India, Nigeria, Germany, Cote d'Ivoire, Thailand.
Niger's main imports are:
Rice
Excavation Machinery
Cars
Delivery Trucks
Packaged Medicaments
Refined Petroleum
Cement
Large Construction Vehicles
Rolled Tobacco
Raw Sugar
Customs requirements of Niger
Niger's Customs Contacts
Email: moustgoga@yahoo.fr
Telephone: +227 96 96 44 54
Niger is a landlocked country in Western Africa, named after the Niger River. Niger covers a land area of almost 1,270,000 km2, making it the largest nation in West Africa, with over 80 percent of its land area covered by the Sahara Desert. The capital city is Niamey, situated in the far-southwest corner of Niger.
Tariffs
In general, two main taxes make up the tariff system. A fiscal import duty of 5–66% is applied to almost all incoming goods, regardless of origin, and serves as a source of revenue. A common external tariff (CET) of maximum 22% is levied on all goods from non-WAEMU (West African Economic and Monetary Union) countries. There are also a value-added tax (VAT) of 19% and a statistical tax of 4.5%. Goods imported from countries that have trade agreements with Niger pay a minimum customs duty, while those from other countries are subject to a higher general tariff. Goods from EU countries other than France are dutiable at less than the minimum.
Exporting a standard container of goods from Niger requires 8 documents, takes 56 days and costs about $4475. Importing a standard container of goods to Niger requires 10 documents, takes 61 days and costs about $4500.
Globally, Niger stands at 179 in the ranking of 189 economies on the ease of trading across borders.
Niger reduced the time to import by expanding and optimizing the use of an electronic data interchange system for customs clearance.
Documents to export:
Bill of lading
Certificate of origin
Commercial invoice
Customs export declaration
Export license
Packing list
Terminal handling receipts
Transit document TRIE (Convention Transit Routier Inter-Etats)
Documents to import:
Bill of lading
Cargo release order
Cargo tracking note (BESC)
Collection order
Commercial invoice
Customs import declaration
Import license
Packing list
Terminal handling receipts
Transit document TRIE (Convention Transit Routier Inter-Etats)
Document Requirements
Instruction, or authorisation, of temporary import must be indicated on the invoice. The receiver must deposit a guarantee or caution before the customs.
Prohibited Items
Protected species, Imitation and Counterfeit material.
General Restrictions:
Weapons, narcotics, specified chemicals.
Transit Regime
Imported cargo is cleared at the one of the many full functional customs offices located near the final destination. Cargo is thus transited without being cleared and is escorted by customs officials. The escort is a legal requirement and a guarantee, or caution, for the shipment has to be placed with the Customs Office.
Storage charges are at the rate of 650 XOF/ton without handling and 1 500 XOF/ton with handling. The price covers the duration of stay. Escort charges are a function of the number of vehicles that are to be escorted and the travel distance. Payment of fees and administration is normally delegated to a freight forwarder or handling agent.
Sources:
http://dlca.logcluster.org/display/public/DLCA/1.3+Niger+Customs+Information
https://www.wto.org/english/thewto_e/countries_e/niger_e.htm