Sorry!
Your search did not match any word(s).
Follow our simple search tips for improved results. Feel free to contact us for any assistance. Just click the button below.
Search tips:
- Check the spelling;
- Use different keywords and word combinations;
- Remove filters to clarify the search.
Panama Imports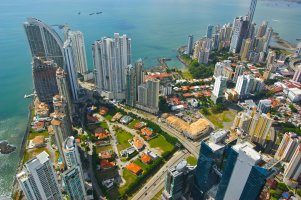 Panama entered the Bilateral Investment Treaty with the US in 1982. The agreement is intended to protect US private investment in the nation and also assist Panama in developing its economy, which it did at its best. Also, a free-trade agreement was signed by the US and Panama in 2007. Since then, the US is the main trade partner of Panama, accounting for about one-third of its imports and exports.
Panama is a net food importer and its major agricultural products include bananas, cocoa beans, coffee, coconuts, timber, beef, chickens, shrimp, corn, potatoes, rice, soybeans, and sugar cane.
Top 5 products imported by Panama are:
1. Refined Petroleum
3. Passenger and Cargo Ships
4. Sulfonamides
Top 5 import partners of Panama:
1. China
2. South Korea
3. Singapore
4. Colombia
5. United States
Panama Exports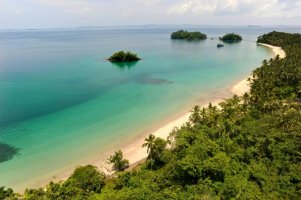 Panama has always been in an advantage position for trading, due to it's favorable location: it is situated between North and South America and has a flourishing trade as a result of cooperating with these and other countries. The Panama Canal, which links the Atlantic Ocean to the Pacific Ocean, also plays an important role in its trading operations and international trade transactions. Panama's successful trade is an important supporter of the nation's economy.
A majority of Panama's trade transactions are carried out in the Coln Free Trade Zone, which is one of the biggest free trade zones in the world. This region is accounted in a rough estimation for about 60% of Panama's imports and 90% of its exports annually.
Panama exports are dominated by the agricultural and fishing sector (60% of total exports). Salmon, banana and gold are the most exported products. Panama's main export partners are the United States, Canada, Netherlands, Sweden and Costa Rica, among which the North American market represents 40% of total Panama exports.
Major exports include refined petroleum, passenger and cargo ships, packaged medicaments, bananas, special purpose ships, coal tar oil, gold, crude petroleum, large construction vehicles, hard liquor, non-fillet frozen fish, video displays, scrap iron, crustaceans, tropical fruits.
Top export partners of Panama are:
1. Ecuador
2. South Korea
3. Guatemala
4. Costa Rica
5. United States
Customs requirements of Panama
Direccion General de Aduanas
Contact: Jose Gomez Nunez, Director
Website: www.ana.gob.pa
Email: Analida.lopez@ana.gob.pa
Address: P.O. Box 0819-07729 Panama
Phone: +507-506-6407
Fax: +507-506-6240
The economy of Panama is a fully dollarized free market economy with a history of low inflation. It is based mainly on the services industry, heavily weighted toward banking, commerce, and tourism. The hand-over of the canal and military installations by the US has given rise to new construction projects.
Panama's economy is based primarily on a well-developed services sector that accounts for nearly 80% of its GDP. Services include the Panama Canal, banking, the Colón Free Trade Zone, insurance, container ports, and flagship registry, medical and health, and other business. The country's industry includes, manufacturing of aircraft spare parts, cements, drinks, adhesives, and textiles. Also the leading exports for Panama are bananas, shrimp, sugar, coffee, and clothing.
There are two main tools which can help you to determine the duties in Panama:
- Customs Info Database - shows you tariffs/duties that Panama is currently assessing. Every importer can access this database by simply signing up with the email address.
Note: Panama already allows duty-free imports for certain projects (e.g. Canal expansion or Metro construction).
- Tariff Tool for Free Trade Agreements – shows the importer how tariffs will be phased out for any particular good in any country that has a Free Trade Agreement (current or pending).
Cautionary note: this tool does not show agricultural products. In addition, it is not completely accurate for current tariff rates; instead, it shows what Panama is allowed to charge, which may be higher.
Tariffs
When Panama joined the WTO in 1997, the government lowered tariffs to a maximum of 15%, except for a few agricultural products, and to an overall average of 12%, the lowest in the region. The revised import duty structure was significantly lower than the one negotiated for WTO accession and represented a substantial commitment to trade liberalization.
Some of the tariffs are the following:
- textiles (silk, wool, cotton, vegetable fiber) – tariff rate 15%
- apparel, home furnishing - tariff rate 15%;
- carpets and footwear - tariff rate 15%;
- vegetables (bulbs, tubers, tuberous roots, corms, crowns and rhizomes, dormant, etc.) - tariff rate is free;
- fruits (bananas, coconuts, citrus plants) - tariff rate 15 %;
- nuts - tariff rate 45 %;
- oil seeds, soya bins, copra - tariff rate 15 %;
- sugar cane - tariff rate 35 %.
Documentation
Basic import documentation required by the Panamanian Customs office includes:
- Import Declaration (prepared and signed by a customs broker);
- Commercial Invoice (original plus four copies to be presented in English or Spanish);
- Airway Bill;
- Bill of Lading (to be presented in triplicate);
- Commercial license number;
- Phytosanitary Certificate and previous authorization from the Panamanian Food Safety Authority (AUPSA);
- Certificate of Free Sale (if required);
- Certificate of Origin (in the case of application for duty free treatment).
Labeling
Local regulations require labels to be in the Spanish language. However, this regulation is not enforced at present, except for medicines, agricultural chemicals, toxic products, and food products that require specific instructions or warnings due to human health risks. Labels are required to have basic information regarding the name and address of manufacturer, expiration date, list of ingredients, lot number, and the product form (e.g. powder, liquid, etc).
In general, products which comply with international standards labeling and marking requirements are accepted for sale in Panama. Food products labeling and marking must comply with CODEX Alimentarius guidelines.
All goods arriving in Panama intended for re-exportation immediately must be marked "PANAMA IN TRANSIT" on each box or outside container.
Restricted Products
The following products cannot be imported into Panama:
- Counterfeit coins or printed material that imitates currencies;
- Equipment or instruments for manufacturing coins;
- Liquors, wines, beers or medicines with labels that falsely describe contents, or of any kind of harmful preparation;
- Certain firearms or war materials;
- Foreign lottery or raffle tickets;
- Opium in the form of gum or for smoking;
- Obscene brochures, books, newspapers, magazines, or postcards containing negative portrayals of the country's culture, civilization or dignity;
- Plants, seeds, or animals when determined by the Ministry of Agriculture.
Sources:
http://2016.export.gov/PANAMA/doingbusinessinpanama/traderegulationsstandards/index.asp#P6_0