At the Forefront of Strengthening the Industry


R
unning my own IT and advertising companies while working as VP of Operations for the largest credit card payments gateway in the US, it is sometimes difficult to find the time to shop in a physical store. Like any other busy person these days, I use the power of the Internet to purchase personal and business supplies and essentials. It's so amazing how technology has sped up the buying and selling process, be it globally or locally. Through a
blockchain
trading system, we have been able to transparently communicate and connect with global businesses as if they are right in front of us. Online shopping, whether it's for personal use or for business, has been borderless augmenting the risk of working with counterfeit companies.
E
ven with all these digital advancements, buyers can still be duped by phony businesses. Communicating with counterfeit companies can happen to anyone. A perfect example was when I bought my parents their very first industrial chicken incubator to start their business. I searched for incubators on several websites and studied the pros and cons of different incubators – from brands to models to where it's manufactured from. After much research, I found a company in China which seemed to be trustworthy and affordable. The entire transaction took 3 months from the initial communication to the incubator's delivery.
M
y parents, my mom especially, were so excited to setup their new incubator! After following the incubator's step-by-step process, they loaded the incubator with 500 eggs. They patiently waited for 21 days for the eggs to hatch. My mom sampled a few eggs, but was disheartened by the result. She was completely devastated because she was hoping to start a new livelihood. My parents discovered that the incubator had a faulty timer and temperature controller that suffocated the chicks before they could hatch.
B
rowsing through search engines, I found out that the company I purchased the incubator from worked under different names and sold defective industrial products. With limited time and resources, it was nearly impossible to find an international lawyer or investigator who'll work on my case. This was my epiphany! I began to think of new ways on how to provide a safer, more secure international platform for buyers, sellers, and manufacturers.
I
developed Export Portal with buyers and honest businesses located in different parts of the world mind. Export Portal becomes this neutral ecosystem where global businesses transact amongst each other that ensures that distance, differences in time and laws, and principles and concepts are managed digitally in the shortest time possible.
It took us 5 years or so figuring out a structure that guarantees buyers only work with legitimate businesses, shortening delivery time, and lowering transaction risks.
O
ur goal is to create a trusted portal where businesses with minimal capital or experience in international trade can safely transact with other companies. Ever since the 2008 economic crisis, many people have lost faith in institutions. Export Portal implements smart contracts and works with trusted business networks that improve the facilitation, verification, and enforcement of peer-to-peer payment network, as well as contract negotiation.

W
hat this entails is that a new global connectivity between businesses, under Export Portal's facilitation, democratizes information to improve transparency. If you're thinking large-scale investments, such as incubators, you need to check and inspect the product quality, business license, year the business is established, and pre-negotiate safety terms to avoid getting scammed. With our verification process, Export Portal ensures that buyers only trade with legitimate businesses that sell verified products. By improving our transparency, Export Portal ensures low risk, shorter timespan transaction, as well as eliminating the unnecessary middlemen and extra fees.
O
ur team of experts will assist buyers with their global transactions, such as understanding contracts, international trade rules, customs regulations, and shipping policies. Implementing this process is a way of solving problems that my parents and I experienced, or future buyers, because sellers, manufacturers, and their products are verified by Export Portal.
In the global scheme of things, we created a simplified, decentralized system that eliminates the middleman and helps members with their transactions.
E
xport Portal is opening its platform where a secured peer-to-peer trading is the focal point of business. Sellers, manufacturers, buyers, and shippers will transparently trade on Export Portal. Incorporating an openness in our business model where buyers and sellers communicate directly allows business to move faster and smoother. In doing so, this provides a shorter transaction time for businesses which means they save more money.
T
he process begins with sellers and manufacturers using the Export Portal site as their virtual showroom where buyers around the world can search for the products they need. After selecting desired products buyers' full payment will be placed in escrow until all products are been verified.
Certified international shippers will openly bid on product shipping to ensure delivery will benefit both buyers and sellers. While products are in transit, buyers or sellers will have open access to real time updates to guarantee a smooth delivery. Buyers will be notified that products are undergoing customs inspection.
Ultimately, we want to create a safer global marketplace where sellers, manufacturers, or buyers can conduct business with full confidence. We understand that international trade and investment are important drivers of our global economy. However, shifting geopolitics and trade policies have been volatile lately. Export Portal wants to be at the forefront of strengthening and solidifying the export and import industry.
I
n five years, our goal is to open offices in major port cities so we can better serve our members and the entire industry. This goal complements the growth of international production networks and spread of digital economy which strengthen the role of investment and a game changer for global cooperation. Societal unease with globalization is evident in debates on the power of corporations, labor, environmental standards, and tariffs and trade.
Positive change requires a thorough understanding of the new dynamics and trends of commerce, inspirational narratives, operational integration, reallocation of resources, and results-oriented leadership. Our network involves businesses that inspire and uplift all our partners in the platform. We, at Export Portal, encourage responsible businesses around the world to join Export Portal's the growing network.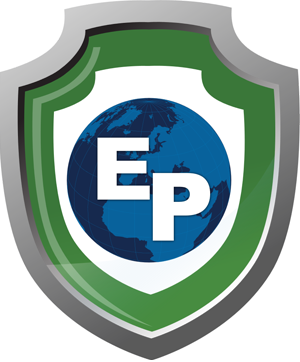 The №1 Export & Import Source